Internet Explorer support ending
As of January 1st, 2020, PlayNow.com no longer provides browser support for IE 11. If you choose to use IE 11 we cannot guarantee you will be able to login or use the site. We advise you switch to the latest version of either Edge, Firefox or Chrome.
PlayNow.com Gets a New Look
Players can expect a cleaner, clearer, and more consistent experience as they move through the site but with all the same great games and features they're used to.
Will I have to learn how to use the site all over again?
No. Our focus was to improve the look and feel of the site in order to enhance the player experience. The website navigation, features and functionality will remain relatively unchanged.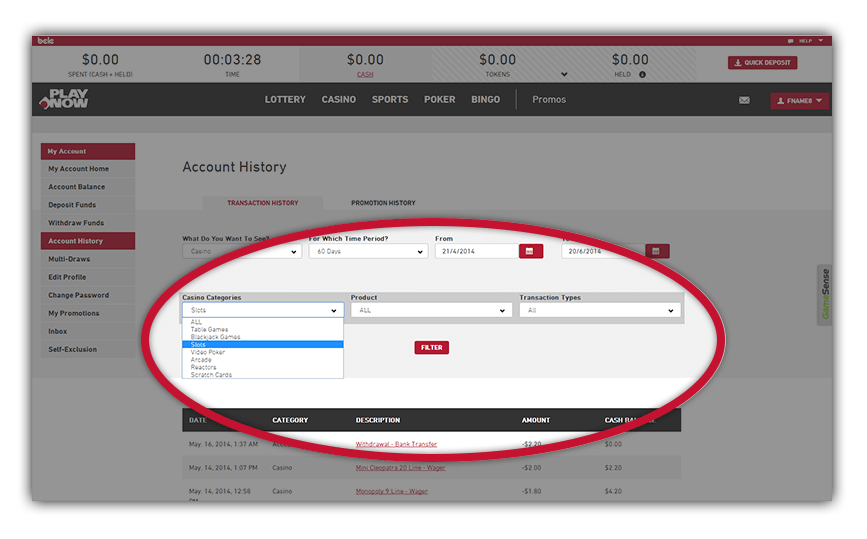 Search Your Transactions By Game
You've asked and we have listened! Players can now filter their Transaction History by game and their sports bets by status such as "open" or "settled".
That means you will be able to find your lottery tickets and open sports bets in a matter of seconds!
Set your Play Limit
Session reminder pop-ups appear hourly to remind players how long they have been playing. They are a great way to manage your play time and we want to make sure it's useful to our players. We've enhanced the tool to allow you to choose how often these pop-ups will appear (once every 1, 2, 3, or 4 hours).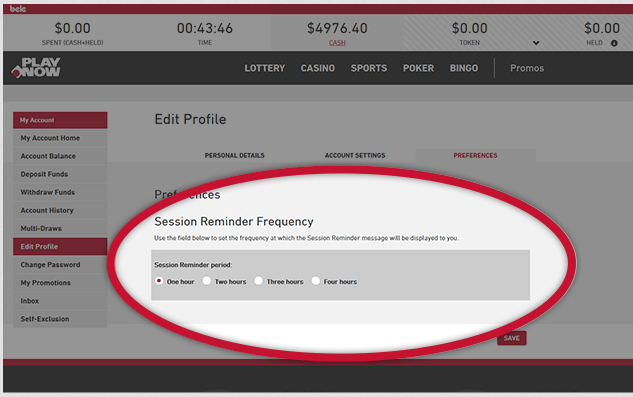 Give us your Feedback!
Do you have any questions, concerns, or general comments? We want to hear them.