Internet Explorer support ending
As of January 1st, 2020, PlayNow.com no longer provides browser support for IE 11. If you choose to use IE 11 we cannot guarantee you will be able to login or use the site. We advise you switch to the latest version of either Edge, Firefox or Chrome.
Bettors backing Vancouver Canucks to make playoffs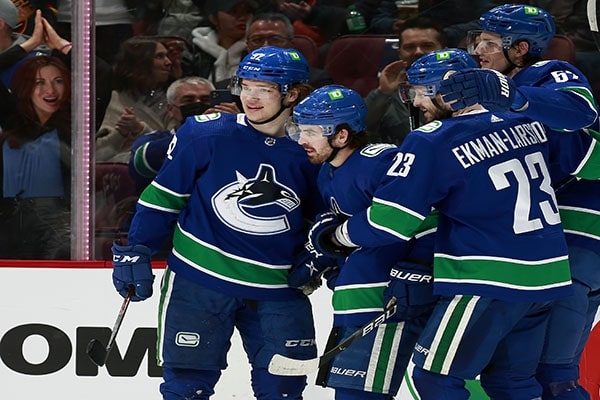 Bet-Back Bonus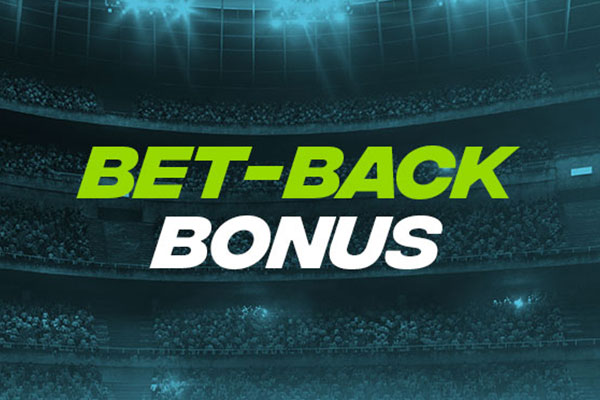 Canucks remain a long shot to win the division or Stanley Cup
A new season has brought a new sense of optimism for Vancouver Canucks fans.
With their sights firmly set on the goal of making the playoffs, the Canucks begin their regular season on Wednesday against the Edmonton Oilers for the first of five games on the road.
From early December of last season through to the end of April, the Canucks held one of the better records in the National Hockey League, going 31-15-10 in that time, but failed to make the playoffs following a disastrous start to the season that led to a coaching change and a massive overhaul of the front office.
The odds on the Canucks to make the playoffs currently sit at 1.76 on PlayNow.com, and PlayNow Sports players have indicated a positive outlook for this year's team, with 81% of bets and 93% of money wagered on Vancouver to qualify for the playoffs.
The odds on the Canucks not making the playoffs are currently 2.05 at PlayNow.com.
Several factors will need to align for the Canucks to get back to the post-season.
Will Thatcher Demko be able to take his game to another level? The Canucks goalie was often sensational last season but the wear and tear on his body became evident towards the end of the season. It's likely Vancouver will need Demko to raise his play even more this season to have a solid chance of getting to the playoffs.
Will their defence outside of Quinn Hughes be able to play a cleaner puck-moving transitional game and keep the opposition from bottling the Canucks up in their own end?
Will J.T. Miller be able to replicate – or come close to replicating – his brilliant 99-point 2021-22 campaign? Will Elias Pettersson get off to a hot start this year? What about the Canucks special teams, especially their penalty kill?
We're not far off from getting answers to these questions.
For now, bettors have been bullish on the Canucks making the playoffs, as well as the Over 93.5 total points, although they are long shots to win the Pacific Division at odds of 11.00 on PlayNow.com.
J.T. Miller Total Points a popular bet
There is no denying that J.T. Miller has consistently been a top performer for the Canucks since he was traded to Vancouver following the 2018-19 season.
He produced at over a point-per-game pace in the pandemic-shortened 2019-20 season (72 points in 69 games) and was just shy of that pace the following year. But last season, Miller put forward by far the best season in his NHL career, scoring 32 goals, 67 assists and 99 points, and was rewarded with a massive contract extension.
So, when the J.T. Miller Total Points market opened last month, bettors swarmed to the Over on the original line of 70.5 total points.
That line has since moved to 78.5, but the bulk of bets and handle remain on the Over.
There is a familiar sentiment when it comes to Elias Pettersson.
Elias Pettersson Total Points currently stands at 70.5 on PlayNow.com, with 62% of bets and 81% of handle on the Over.
Pettersson had 68 points last season, and was a completely different player after Bruce Boudreau took over.
Pettersson recorded 55 of his 68 points after Boudreau replaced Travis Green, at a pace of 1.02 points per game. Prior to the coaching change, Pettersson had 13 points in 26 games.
News and Notes
The defending champion Colorado Avalanche enter the season as Stanley Cup favourites with odds of 5.00 on PlayNow.com. The Toronto Maple Leafs have the best Stanley Cup odds of any Canadian team, at 9.00.
Alex Ovechkin Total Goals is currently 45.5 on PlayNow.com. The Washington Capitals star winger, who just turned 37 years old, scored 50 last season. That said, most bets are currently on the Under 45.5.
The highest line for Total Goals belongs to Auston Matthews at Over/Under 57.5. The Maple Leafs star scored 60 last season.
Questions about gambling? Head to the bench and speak with a GameSense Advisor via Live Chat or by phone. If you gamble, use your GameSense. Must be 19+ to play.