Internet Explorer support ending
As of January 1st, 2020, PlayNow.com no longer provides browser support for IE 11. If you choose to use IE 11 we cannot guarantee you will be able to login or use the site. We advise you switch to the latest version of either Edge, Firefox or Chrome.
Get some of that Juicy Loot in our newest casino game!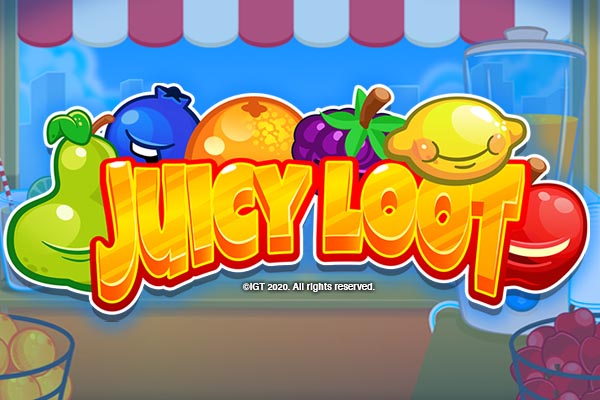 Game Description
Have a squishing good time matching fruits and completing juice orders for big scores. Can you beat your last score or earn more stars? Collect juice glasses in the base game to win sweet prizes in the bonus game – you might even win a scrumptious instant prize!
General Features
Make 25 swaps to build rows or columns of adjacent fruits and meet juice orders.
Collect juice glasses for bigger prizes in the bonus game.
Match more than 3 fruits for power moves and look out for game power ups
Match 3 juice glass values in the bonus to win a prize.
Keep any eye out for instant win prizes in the bonus game.
How to Play
How to Play Juicy Loot [204KB]