Internet Explorer support ending
As of January 1st, 2020, PlayNow.com no longer provides browser support for IE 11. If you choose to use IE 11 we cannot guarantee you will be able to login or use the site. We advise you switch to the latest version of either Edge, Firefox or Chrome.
An electrifying $125,000 win on PlayNow online slots Electric Tiger!
$125,000.

00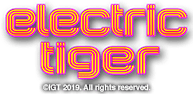 Congratulations Shalini!
Shalini S. of Maple Ridge shows us that trying something new can pay off after winning $125,000 on the new online slots game, Electric Tiger.
"Okay, I'm gonna try this...while I was playing it went up and went up."
During a sleepless night, Shalini decided to pass the time on PlayNow. She saw that Electric Tiger was new and thought, "Okay, I'm gonna try this." It worked in Shalini's favour," …while I was playing it went up and went up." she says.
This win couldn't come at a better time for her and her family. With an aging car and a vacation in the works, Shalini was worried she would have to dip into her savings. Not only will this win help her family, but her community is also going to benefit. Shalini is sharing her win by donating to the food bank and also helping to feed the homeless.
Shalini will continue to play on PlayNow for the convenience of buying lottery tickets online. She mentions, "sometimes, you know, you forget to go to the store." She'll still occasionally play online slots and gives the advice, "you should always have a budget."
Congratulations, Shalini! All the best to you and your family. Anyone can win, #YouCouldBeNext
BCLC offers socially responsible gambling entertainment while generating income to benefit British Columbians. Remember, play for fun, not to make money. For more information, visit GameSense.com.