Internet Explorer support ending
As of January 1st, 2020, PlayNow.com no longer provides browser support for IE 11. If you choose to use IE 11 we cannot guarantee you will be able to login or use the site. We advise you switch to the latest version of either Edge, Firefox or Chrome.
MegaJackpots Winner Wasn't Aware of Jackpot Win At First
MegaJackpots Wheel of Fortune on Air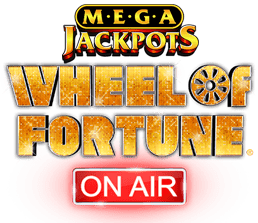 Congratulations Charleen!
Charleen F. of Langley thought she had won $20 when she'd hit the second chance jackpot on the slot game MegaJackpots Wheel of Fortune on Air. She didn't think too much of it at first, but was curious about the jackpot and researched what the second chance jackpot meant. That's when she realized she had actually won $751,351!
"I was like, are you kidding me?!"
She usually deposits money into her PlayNow account to purchase lottery tickets. With the remaining balance, she would go and play a few casino games. "Once in a blue moon I would go and play the casino games, this was one of those once in a blue moon situations," she recalls.
Charleen likes to try something different or new each time on PlayNow, "I've played almost every game on your website." Although this isn't her first time playing MegaJackpots Wheel of Fortune on Air, she never expected to win the jackpot!
"It's there and it's real."
At this time, Charleen doesn't have any plans to celebrate the win or what to do with the windfall, "we're just gonna try and be as normal as we were before and figure out a plan from there." She is looking forward to spending the summer with her family and taking it easy.
Congratulations Charleen! Wishing you and your family all the best. Anyone can win, #YouCouldBeNext
BCLC offers socially responsible gambling entertainment while generating income to benefit British Columbians. Remember, play for fun, not to make money. For more information, visit GameSense.com.