Internet Explorer support ending
As of January 1st, 2020, PlayNow.com no longer provides browser support for IE 11. If you choose to use IE 11 we cannot guarantee you will be able to login or use the site. We advise you switch to the latest version of either Edge, Firefox or Chrome.
This game is not playable on mobile devices. Please come back on a desktop or laptop computer! Thank you.
This game requires a screen width of 790 pixels. For optimal play please resize your window or use a device with a larger display.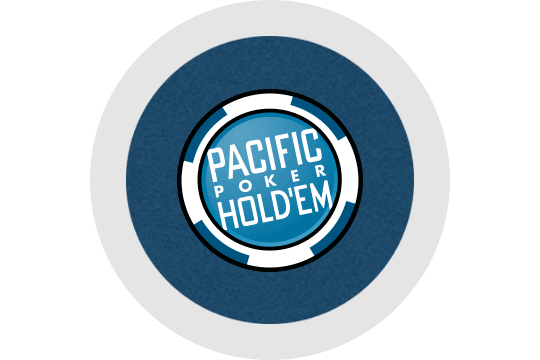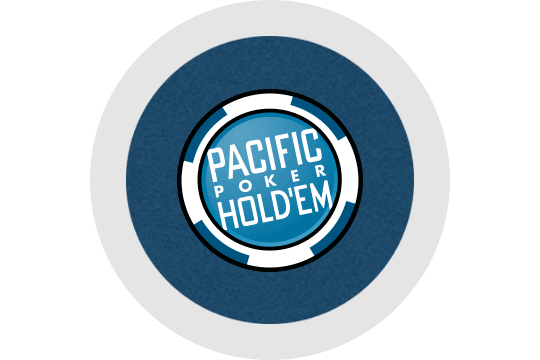 May the best hand win
Get a 2-card hand for just $2, and then combine those cards with the 5 shared community cards to create your best possible 5-card poker hand.
How to Play
Pacific Hold'Em Poker can be played on PlayNow.com daily with the first draw starting at 11:02 a.m. and ending with the last draw at 2:02 a.m.
$2 gets you a ticket with two cards. Five community cards are drawn every 6 minutes. Combine these community cards with the two cards you see on your ticket.
If the hand you make is better than the best hand at the table (shown in the game display) you win!
How to Buy
Select how many $2 tickets you want to play per draw (1-5). Choose how many consecutive draws you want to play (1-5). Click "Buy". Your tickets will appear below the show.
How to Find Past Tickets
Each $2 ticket purchased will be shown as a separate ticket. You will find your tickets for 3 previous draws below the game display. To view all past tickets, go to 'My Account' in your PlayNow.com account.
How to Raise
Each $2 raise gives you a chance to win an extra share of the prize pot. To raise your bet, decide which ticket you want to raise and click "Raise". You can raise your bet any time before the draw starts to a maximum of $10.
The Prize Pot
Raise your bet and you could win more money!
Beat the Table!
If your best five-card hand Beats the Table (beats all four opponents' hands on the screen), you win a share of the jackpot for every $2 you bet. If no ticket holder Beats the Table, all the ticket holders with the next best hand win or share the jackpot for every $2 they bet. The number of players participating in a particular draw will determine the amount of that prize pot. A tie is considered a loss.
Win the Bad Beat!
You could win the Bad Beat prize if:
You have a Straight Flush or 4-of-a-Kind and you also did not beat the top opponent's hand.
You must use your best possible five-card hand and it must be stronger than just the five community cards alone (your pocket card cannot be used to create your best five-card hand in place of the equivalent card from the community cards).
Your hand must contain at least one of your pocket cards (from your ticket) and the top opponent's best five-card hand must also contain at least one of the opponent's pocket cards.
Also, if multiple players' hands qualify, only the best Bad Beat hand will be awarded the prize. In the event of a tie, the jackpot is shared.
The Bad Beat prize, if won, is split equally by the number of winning shares of the total jackpot.
Prize Structure
| Bet | Share of jackpot |
| --- | --- |
| $2 bet | 1 share |
| $4 bet | 2 share |
| $6 bet | 3 share |
| $8 bet | 4 share |
| $10 bet | 5 share |
Odds (Approximate)
| Prize Category | Odds |
| --- | --- |
| Beat the Table | 1:5.33 |
| Best Hand in Province* | 1:763.40 |
| Bad Beat Jackpot | 1:31,719.44 |
| Any Prize | 1:5.29 |
* When no ticket holder can Beat the Table, the prize is won or shared by the ticket holders with the best hand.
DISCLAIMER: In the event of a discrepancy between the results posted on this site and the official BCLC winning numbers report, the latter shall prevail.