Internet Explorer support ending
As of January 1st, 2020, PlayNow.com no longer provides browser support for IE 11. If you choose to use IE 11 we cannot guarantee you will be able to login or use the site. We advise you switch to the latest version of either Edge, Firefox or Chrome.
$127K Win is Second Jackpot for Thrilled Player!
Chain Reactors Super Trails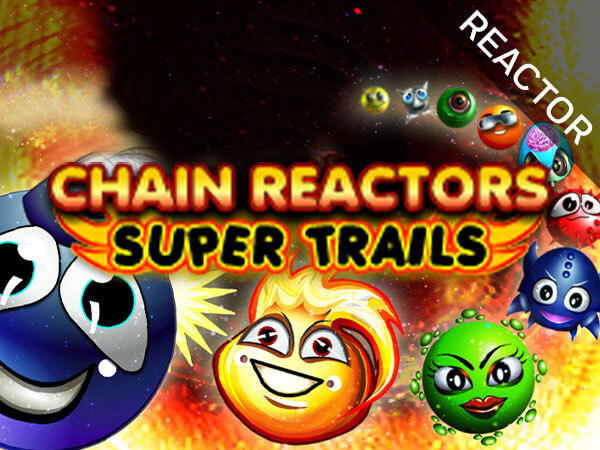 Congratulations Mike!
A quiet afternoon at home brought an unexpected surprise for long-time PlayNow member Mike L. of Winnipeg. He played a few spins on Chain Reactors Super Trails after his girlfriend went home, and ended up winning more than $127,000!
"When I spun, I saw all the yellow faces and thought, 'Wow, that's a lot. That many must win!' Right after that, a message popped up saying I really did win!"
Chain Reactors Super Trails, one of PlayNow's exclusive instant game titles, is a cascading symbols game, where players can earn multiple prizes on the same spin. To trigger the game's progressive jackpot, players have to get at least 30 "Goldie" happy-face symbols. Mike's spin had 31.
Mike won the Chain Reactors Super Trails progressive jackpot of $127,474.22.
"I texted my girlfriend right away, and she didn't believe me. I sent her a screenshot to prove it!"
Incredibly, this win is the second progressive jackpot win for Mike on PlayNow.com. Seven years ago, he won the $250,588.92 Maxi Jackpot on a similar game, Chain Reactors.
"You know, when I won the quarter million, I was screaming and jumping up and down. This one was a bit different, I said, 'Nice!' and I had a huge smile. I was still really, really happy."
Our winner has one big plan for his prize: "I'm paying off my mortgage!" he exclaimed. "It'll be a big relief to know I'm mortgage-free."
Chain Reactors Super Trails is one of a suite of instant-win games available in the PlayNow.com Casino. Remember that each game spin has the same chance of a win.
Congratulations Mike! Wishing you all the best.