Internet Explorer support ending
As of January 1st, 2020, PlayNow.com no longer provides browser support for IE 11. If you choose to use IE 11 we cannot guarantee you will be able to login or use the site. We advise you switch to the latest version of either Edge, Firefox or Chrome.
A Sleepless Night After $602K MegaJackpots Win!
MegaJackpots Cleopatra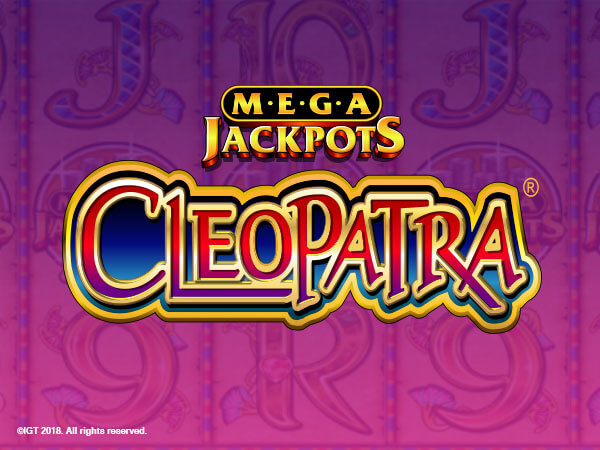 Congratulations Nikita!
Nikita A. of Winnipeg planned to play for a little bit on PlayNow.com before going to bed. She had no idea that a jackpot win was on its way! Nikita plays for entertainment and only until she reaches the amount she has budgeted for the day.
"I jumped up right away. I couldn't believe it! I could barely sleep afterwards."
She had reached the bonus level on Cleopatra MegaJackpots, but lost after getting just one bonus symbol. All MegaJackpots games award a second-chance spin to every non-winning jackpot spin, so she got to spin again. On her second-chance spin, she saw bonus symbols flashing across the middle of the screen. Then a message came up saying Jackpot Won – she had won the MegaJackpots progressive prize!
"I still can't believe I really won. It hasn't settled in. Now that I'm here, I know it's real."
Nikita's $602,714.69 win is the largest MegaJackpots prize ever awarded in Manitoba.
"I'm gonna ball out!" she laughed when asked about her plans for her winnings. The happy winner is still considering what would be best to do next; pandemic precautions mean some options are limited. She is considering buying a home, and hopefully some travelling in future.
The MegaJackpots progressive is available to online players on sites across Canada, including on several games on PlayNow.com : MegaJackpots Cleopatra, MegaJackpots Ocean Belles, MegaJackpots Wheel of Fortune – On Air, MegaJackpots Golden Goddess, and MegaJackpots Siberian Storm.
Congratulations Nikita! Wishing you all the best.