Internet Explorer support ending
As of January 1st, 2020, PlayNow.com no longer provides browser support for IE 11. If you choose to use IE 11 we cannot guarantee you will be able to login or use the site. We advise you switch to the latest version of either Edge, Firefox or Chrome.
MegaJackpots Win Warms Brandon Resident's Winter
$592,814.

27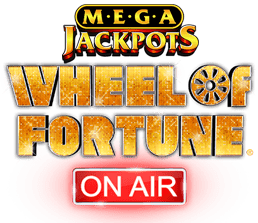 Congratulations Todd!
Todd S. of Brandon was having a chilly winter evening at home. His furnace had broken down during the coldest week of the year and with lows below -30 C, he had settled in to wait for repair in the morning.
He decided to play on PlayNow.com for a little while on his phone and chose MegaJackpots Wheel of Fortune On Air. "I had one spin where I got into the bonus round, but in the end, nothing happened," Todd explained. Just five spins later, Todd's fortunes would change.
Todd bet $1.20 and won $0.45 with three matching Jet symbols - but that wasn't the end of the spin. On MegaJackpots games, every spin that doesn't award the progressive jackpot can trigger a behind-the-scenes Second Chance spin, with another chance to win the MegaJackpots progressive. Todd's Second Chance spin won the MegaJackpots progressive prize of $592,814.27!
When asked how he felt when he won, Todd was candid: "Mystified! What just happened?!" He saw a confirmation message on his screen but expected more fanfare, and was initially afraid his win could be a mistake. He showed his phone to his wife, and they researched the win online. They later made some calls and confirmed he was indeed a winner!
Todd chose MegaJackpots Wheel of Fortune On Air that night because he likes Wheel of Fortune games, and likes that he can qualify to trigger the jackpot at any play level. He can bet just a little bit and get more entertainment time that way.
Todd has some plans for his winnings but is still in shock. "We'll pay off our truck and a few bills. We might look for a new place out of town, with more room for our family and foster animals." We are also happy to report his furnace has been fixed!
MegaJackpots is available on select IGT game titles and is a networked jackpot available only online. Each MegaJackpots spin on sites across Canada contributes to the MegaJackpots progressive jackpot, which starts at $500,000.
Congratulations Todd! Wishing you and your family all the best.