Internet Explorer support ending
As of January 1st, 2020, PlayNow.com no longer provides browser support for IE 11. If you choose to use IE 11 we cannot guarantee you will be able to login or use the site. We advise you switch to the latest version of either Edge, Firefox or Chrome.
PlayNow.com partners with Roberto Luongo
Vancouver Canuck goaltender will join online poker players on PlayNow.com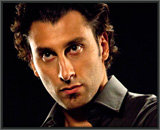 Vancouver B.C. – Poker players on PlayNow.com will now have the opportunity to play against one of the NHL's top players, Roberto Luongo.
PlayNow.com, BC's online poker room, has announced a partnership with the Vancouver Canucks' goaltender.
Luongo becomes a representative for PlayNow.com poker and will appear in new advertisements and a number of player promotions.
"This is an exciting opportunity for me, and I hope for poker players on PlayNow.com," explained Luongo. "I've always enjoyed playing poker and my competitive side is looking forward to practicing my poker skills."
Luongo is renowned amongst poker players and hockey fans for his passion for poker. He has played in a number of tournaments, including the Canucks for Kids Fund Dice and Ice charity tournament and the NHLPA's Goals & Dreams fund.
"This is an exciting announcement for our players; they will now have the opportunity to play poker against Roberto Luongo," announced Rhonda Garvey, Vice President of eGaming, BCLC. "This partnership gives our players access to great prizes like the chance to test their poker skills against the hockey all-star."
Players registered on PlayNow.com will soon see the familiar name in the poker room.
"Players can look forward to many unique promotional opportunities through this partnership during the upcoming hockey season," added Garvey.
In addition to advertising appearances, Luongo will play poker on PlayNow.com, play in his own charity tournament and appear in promotional events where registered PlayNow.com players can compete to participate. More information will be available at PlayNow.com.
"The friendly competition of a poker game is one of my favourite hobbies. It's always been fun to play online and I look forward to testing my poker skills on PlayNow.com," added Luongo.
Operated by BCLC, PlayNow.com is BC's only legal and regulated online gambling website. PlayNow.com offers socially responsible gambling entertainment while generating income to benefit all British Columbians.
Download high res photos:
Roberto Luongo PlayNow Poker Image 1 JPG [121KB]
Roberto Luongo PlayNow Poker Image 2 JPG [757KB]
Roberto Luongo PlayNow Poker Image 3 JPG [199KB]
For more information please contact:
Chris Fairclough
Communications Officer
Direct: (604) 228-3122 Cell: (604) 341-1935