Internet Explorer support ending
As of January 1st, 2020, PlayNow.com no longer provides browser support for IE 11. If you choose to use IE 11 we cannot guarantee you will be able to login or use the site. We advise you switch to the latest version of either Edge, Firefox or Chrome.
Get ready to pop 'til you drop with our new casino game, Balloonies Swap and Pop!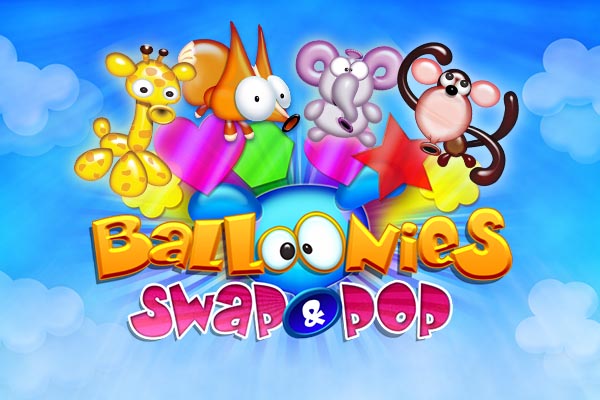 Game Description
The object of Balloonies Swap & Pop is to collect and complete a row of shapes.
At the start of the game, Balloonies Swap & Pop displays a 4x4 grid of Balloonies and a paytable consisting of 6 rows of shapes. Swap 2 Balloonies around to form a matching row or column of 3, which merge together and pop to reveal shapes. A row or column of 4 matching Balloonies reveal 2 shapes when they pop. The revealed shapes update the paytable rows.
Instant wins can also be revealed instead of shapes.
When a paytable row is complete, the associated prize is awarded. Multiple wins are possible.
When all possible swaps on a grid have been made, the Balloonies all float off and the grid is refreshed. The game continues until a bomb symbol appears instead of a shape. The bomb explodes, popping all the remaining Balloonies, after which the game displays a message indicating the game's outcome, and play ends.
How to Play
How to Play Balloonies Swap and Pop [200KB]