Internet Explorer support ending
As of January 1st, 2020, PlayNow.com no longer provides browser support for IE 11. If you choose to use IE 11 we cannot guarantee you will be able to login or use the site. We advise you switch to the latest version of either Edge, Firefox or Chrome.
Take a trip back to the glory of the Renaissance with the instant game, Da Vinci Diamonds Tic-Tac-Toe!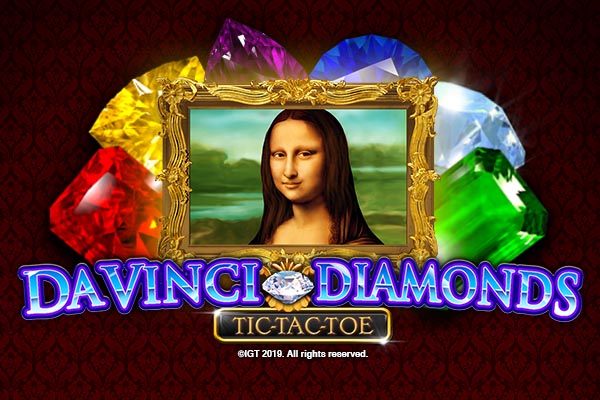 Game type: Arcade
Bonus round: Yes
Game Description
The object of Da Vinci Diamonds Tic-Tac-Toe is to find three identical gems in any row, column, or diagonal line.
At the start of the game, Da Vinci Diamonds Tic-Tac-Toe displays the prize table and a Mona Lisa portrait. Select the Mona Lisa portrait to reveal gems, a Da Vinci portrait, or Madonna portraits. Press the Da Vinci portrait to reveal four identical gems. Press the Madonna portrait to reveal two different gems in a single symbol position – both gems are used to complete winning lines, where applicable. Press AUTO PLAY to play the game to completion automatically.
Find three identical gems in a horizontal, vertical, or diagonal line and win the corresponding prize.
To complete play, reveal all the gems. A message appears indicating the game's outcome, and play ends.
How to Play