Internet Explorer support ending
As of January 1st, 2020, PlayNow.com no longer provides browser support for IE 11. If you choose to use IE 11 we cannot guarantee you will be able to login or use the site. We advise you switch to the latest version of either Edge, Firefox or Chrome.
Time to prove your football skills. Experience the exciting football themed instant game and win large prizes!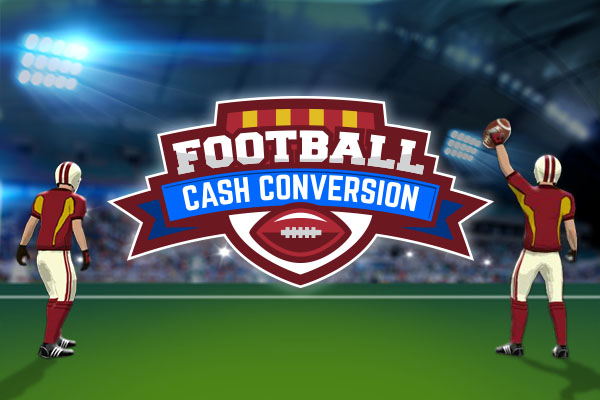 Game type: Instants
Minimum/Maximum bet: $1/$50
Game Description
Cash Conversion Football is an exciting football themed instant win game that can be played in two ways – a simple tap-to-reveal game and a skill-shot play-to-reveal game.
How to Play
How to Play Cash Conversion Football [179KB]