Internet Explorer support ending
As of January 1st, 2020, PlayNow.com no longer provides browser support for IE 11. If you choose to use IE 11 we cannot guarantee you will be able to login or use the site. We advise you switch to the latest version of either Edge, Firefox or Chrome.
Match the coins in our new casino game, Golden Winnings!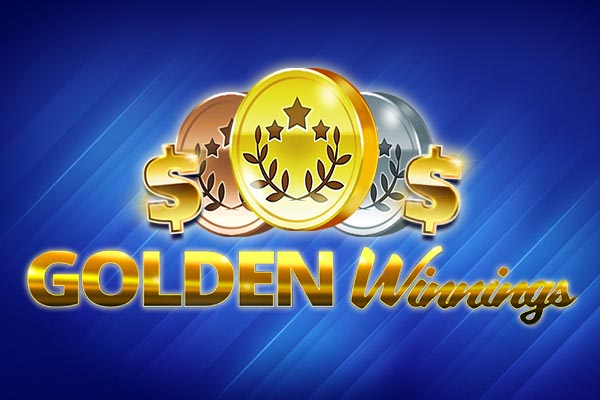 Game type: Scratch
Bonus round: Yes
Game Description
Upon pressing play you are presented with 2 play areas labelled WINNING NUMBERS and YOUR TICKETS.
The WINNING NUMBERS section consists of five "$" symbols and the YOUR TICKETS section consists of fifteen "star" symbols with the word "PRIZE" beneath.
Within the WINNING NUMBERS section, press each of the "$" symbols to reveal a number between 1 and 30. Within the YOUR TICKETS section press each of the "star" symbols to reveal a number between 1 and 30 and a prize amount, or a bronze coin or a silver coin or gold coin.
If a Gold, Silver or Bronze coin is revealed in the YOUR TICKETS section, the corresponding Bonus Wheel game is unlocked - Revealing a Bronze coin unlocks the Bronze Bonus Wheel game, revealing a Silver coin unlocks the Silver Bonus Wheel game and revealing a Gold coin unlocks the Gold Bonus Wheel game.
How to Play
How to Play Golden Winnings [200KB]