Internet Explorer support ending
As of January 1st, 2020, PlayNow.com no longer provides browser support for IE 11. If you choose to use IE 11 we cannot guarantee you will be able to login or use the site. We advise you switch to the latest version of either Edge, Firefox or Chrome.
Join our online casino game. Rake in the big bucks with this red-hot Slingo game!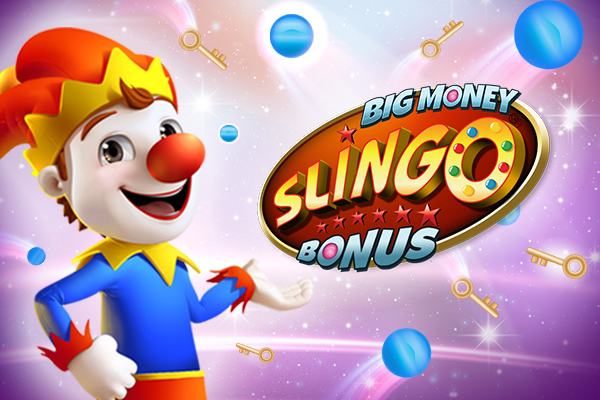 Game type: Arcade
Free spin: Yes
Game Description
After the release of the chart topping Big Money Slingo game, the release of the Bonus version will reach the hall of instant win fame. Big Money Slingo Bonus mixes super fun slots with classic bingo, a jackpot and the chance to win free spins. The incorporation of a bonus round sets it apart from its big brother. Collect all five keys are collected it unlocks a super spin the wheel bonus round that guarantees a prize.
How to Play
 How to Play Big Money Slingo Bonus [195KB]