Internet Explorer support ending
As of January 1st, 2020, PlayNow.com no longer provides browser support for IE 11. If you choose to use IE 11 we cannot guarantee you will be able to login or use the site. We advise you switch to the latest version of either Edge, Firefox or Chrome.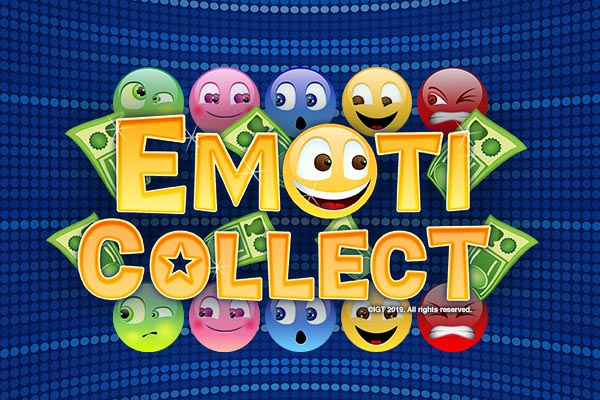 Game type: Reactors
Bonus round: Yes
Free spin: Yes
Game Description
The object of EmotiCollect is to spin the wheel and collect emoticon symbols to fill an emotion meter and win prizes. Instant win prizes may also be awarded.
The gameplay window appears, displaying instructions on how to play the game. Select the TICKET COST by pressing the + or – arrows, then press BUY to continue.
The game displays a grid of 60 emoticons, a wheel and 5 emotion meters. Press SPIN to spin the wheel. If the wheel lands on an emoticon, all matching emoticons are collected from the grid and added to the emotion meter. If the wheel lands on a Star symbol, a mini pick-a-card game awards a prize instantly. The wheel may land on a Free Spin symbol and award more spins.
Press AUTOPLAY to play the game to completion automatically. Press STOP at any time to return to manual gameplay.
Play ends when all spins have been used and all prizes have been awarded. A message appears, showing the game's outcome.
How to Play
How to Play EmotiCollect [360KB]