Internet Explorer support ending
As of January 1st, 2020, PlayNow.com no longer provides browser support for IE 11. If you choose to use IE 11 we cannot guarantee you will be able to login or use the site. We advise you switch to the latest version of either Edge, Firefox or Chrome.
Scavenge deep in the ocean for treasures in Sunken Treasures!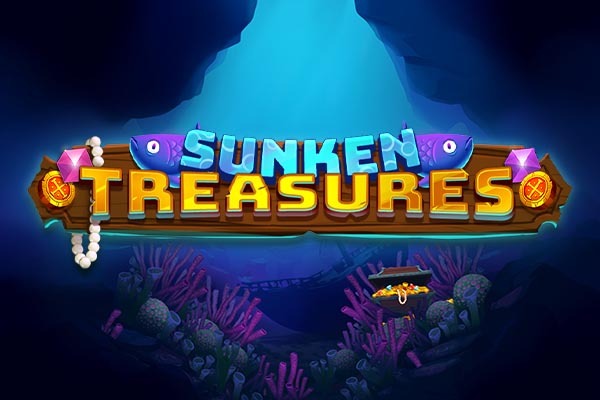 Game type: Reactor
Bonus round: Yes
Game Description
Press PLAY and the coloured block symbols will fall into place on the 6x7 game board. Find a winning pattern of identical symbols to win a prize! Each time a winning pattern is displayed that cluster of blocks will be destroyed and new blocks will fall into place from above.
Each time a cluster is destroyed the Multiplier Meter on the edge of the board moves along 1 space. Reach a Multiplier amount on the Multiplier Meter to multiply your winnings for that round by that amount.
During each round 2 symbols will be displayed on the BONUS area at the top of the screen. Reveal 2 matching symbols in this area to activate one of the Bonus Features.
How to Play
How to Play Sunken Treasures [360KB]