Internet Explorer support ending
As of January 1st, 2020, PlayNow.com no longer provides browser support for IE 11. If you choose to use IE 11 we cannot guarantee you will be able to login or use the site. We advise you switch to the latest version of either Edge, Firefox or Chrome.
Become a 'Gorillionaire' with Gary the Gorilla in this EVOLUTIONARY leap in scratch game excitement!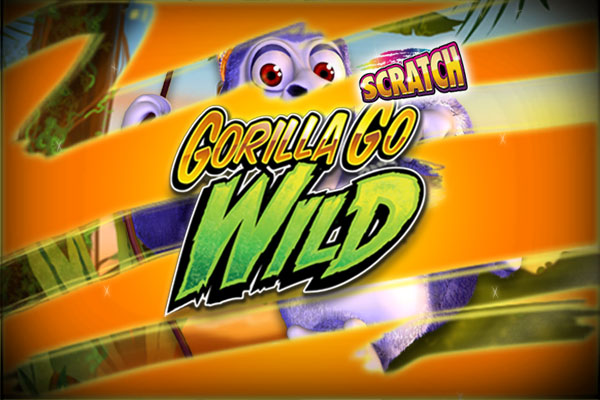 Game type: Scratch
Minimum/Maximum bet: $0.30+
Free spin: Yes
Game Description
Gorilla Go Wild GAME Card is a match and win game. During play, the goal is to match 3 symbols to win a prize. The prize includes winning spins, free games and more!
How to Play
How to Play Gorilla Go Wild Scratch [499KB]