Internet Explorer support ending
As of January 1st, 2020, PlayNow.com no longer provides browser support for IE 11. If you choose to use IE 11 we cannot guarantee you will be able to login or use the site. We advise you switch to the latest version of either Edge, Firefox or Chrome.
Join our online casino game, Witch Pickings Scratch. You'll be bewitched as you conjure up a bonus of your own design!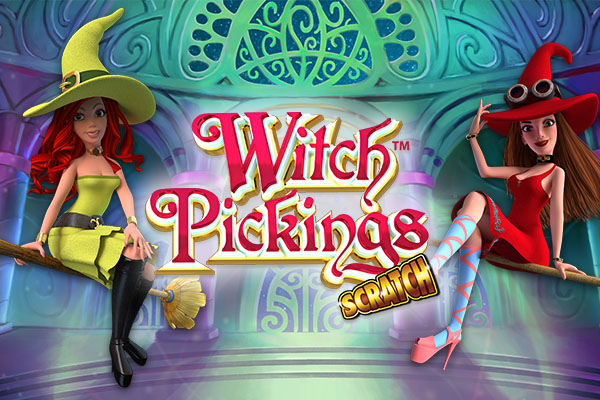 Game Description
Witch Pickings Scratch Card is a match and win game. During play, the goal is to match 3 symbols to win a prize.
Some rules are:
Match 3 symbols to win a prize
Match 3 bonus symbols to win LADDER BONUS
More than one prize can be won per scratch card
Payouts are made according to the Paytable
Wins are multiplied by the amount staked per scratch card
Malfunction voids all pays and plays
How to Play
How to Play Witch Pickings Scratch [499KB]