Internet Explorer support ending
As of January 1st, 2020, PlayNow.com no longer provides browser support for IE 11. If you choose to use IE 11 we cannot guarantee you will be able to login or use the site. We advise you switch to the latest version of either Edge, Firefox or Chrome.
Crack open the vault to win in our newest casino game, Action Bank!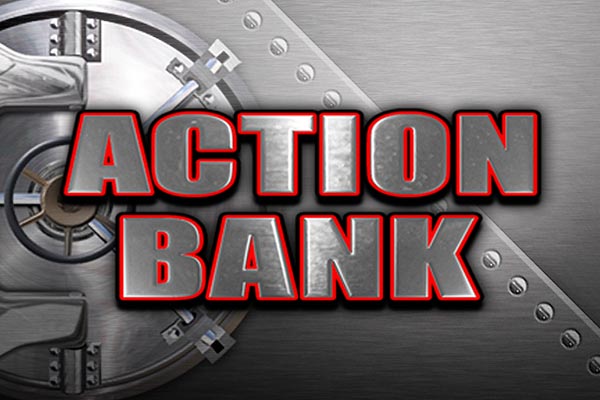 Game type: Slots
Free spin: Yes
Game Description
This 3 x 5, 20 line game will have you safe cracking in no time. Play the 'Big Bank Bonus' to match 3 jewels of the same kind to win up to x500 stake. If you are lucky enough to trigger the 'Free Spins' bonus, then watch out for the gamble ladder, where YOU control the number of free spins!
Bing Bank Bonus
If the Free Spins bonus is activated the player has the chance of selecting the Big Bank Bonus during the vault selection.
In the Big Bank Bonus game, the player must select vault doors until 3 of the same colour gems are selected (sapphire, Ruby or Diamond). This will determine the multiplier awarded to the player.
How to Play
How to Play Action Bank [204KB]