Internet Explorer support ending
As of January 1st, 2020, PlayNow.com no longer provides browser support for IE 11. If you choose to use IE 11 we cannot guarantee you will be able to login or use the site. We advise you switch to the latest version of either Edge, Firefox or Chrome.
Are you ready to bust some ghosts? Become the newest member of the Ghostbusters team in our casino game, Ghostbusters Plus!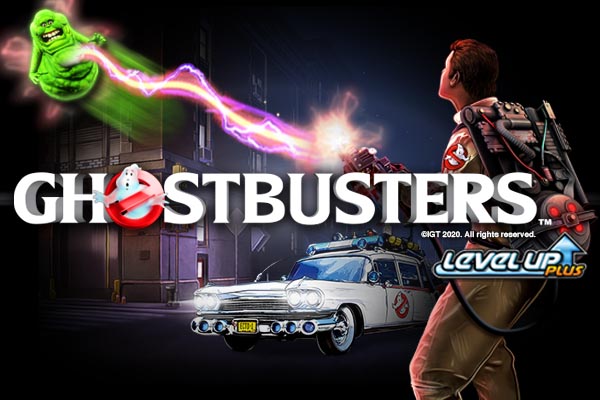 Game type: Slots
Paylines: 20
Free spin: Yes
Game Description
Ghostbusters Plus lets you capture those ghosts with the iconic cast from the film! Featuring Level Up Plus where leveling up unlocks Equipment Features and Ghost Wilds that permanently increase your payback!
Ghost Battle Feature
Players shoot the ghost, which can drop up to 3 Ghost Wilds
The ghost loses health after every battle
Once that ghost's health reaches zero it's captured and the player's level increases, unlocking new features and a higher RTP
Ghost Wilds
Ghost Wilds are dropped into the Ghost Queue during the Ghost Battle
They are triggered on the next paid spin after the Ghost Battle concludes
3x, 5x, and 10x Multiplier Ghost Wilds are available at the game's start
Zuul Free Spins Bonus
In the Zuul Free Spins Bonus, every spin awards a Ghost Wild.
This bonus features exclusive bonus-only Ghost Wilds.
3 Bonus scatter symbols on reels 1, 3, and 5 award 2 extra spins with a Ghost Wild awarded on each spin.
Level Up Plus Feature
Maximum level is 10
Levelling up unlocks 9 new ghosts, 12 new features, and permanently increases payback
Level and experience points are saved for the next game
How to Play
How to Play Ghostbusters Plus [204KB]