Internet Explorer support ending
As of January 1st, 2020, PlayNow.com no longer provides browser support for IE 11. If you choose to use IE 11 we cannot guarantee you will be able to login or use the site. We advise you switch to the latest version of either Edge, Firefox or Chrome.
Climb the vines to the treasure chests in our newest casino game, G.R.O.W!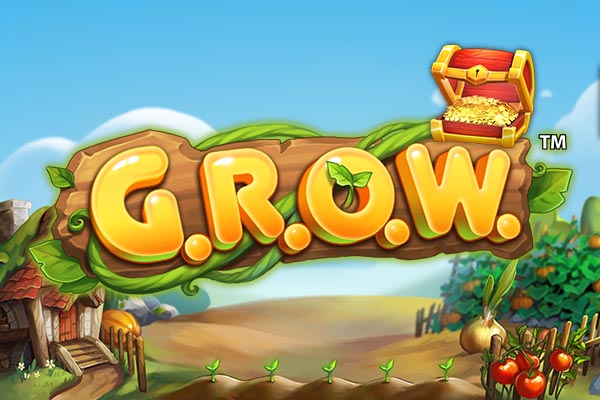 Game type: Slots
Paylines: 50
Free spin: Yes
Game Description
G.R.O.W. is a 5x10 slot game packed with farming and fruit themed imagery and features! Treasure chests rest on top of the reels as vines grow towards them. Any time a player lands a G.R.O.W. symbol, the vine on that reel grows upward. When a vine reaches a treasure chest, the player receives the corresponding prize.
Bonus Features:
Beanstalk Treasure
R.O.W Symbol
Golden Bee Symbol
Free Spins
How to Play
How to Play G.R.O.W [204KB]