Crack up the heat with our new casino game, Hot Shot Progressive!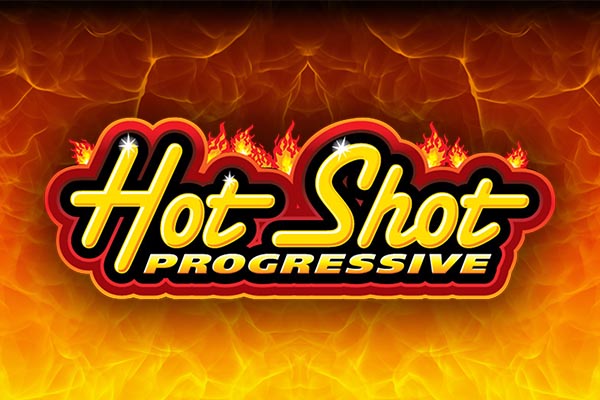 Jackpot: Yes
Game type: Slots
Paylines: 40
Bonus round: Yes
Free spin: Yes
Game Description
GAME-IN-GAME BONUS
Any 3 or more of BLAZING 7S, DIAMOND LINE, DOUBLE JACKPOT, TRIPLE JACKPOT, or SEVEN TIMES PAY initiates the Game-in-Game scatter bonus.
The Game-in-Game scatter bonus initiates 1 spin from each 3 reel game displayed.
If the player does not win on any of the Game-in-Game plays, all of the initiating Game-in-Games will re-spin.
This will repeat until one winning Game-in-Game is achieved.
Scatter wins are added to line pays.
Alternative reels are used during Game-in-Game bonus.
Game-in-Game plays only utilize the center payline unless otherwise noted.
How to Play
How to Play Hot Shot Progressive [204KB]