Internet Explorer support ending
As of January 1st, 2020, PlayNow.com no longer provides browser support for IE 11. If you choose to use IE 11 we cannot guarantee you will be able to login or use the site. We advise you switch to the latest version of either Edge, Firefox or Chrome.
Enjoy the bumbling adventures of our new casino game, Keystone Kops!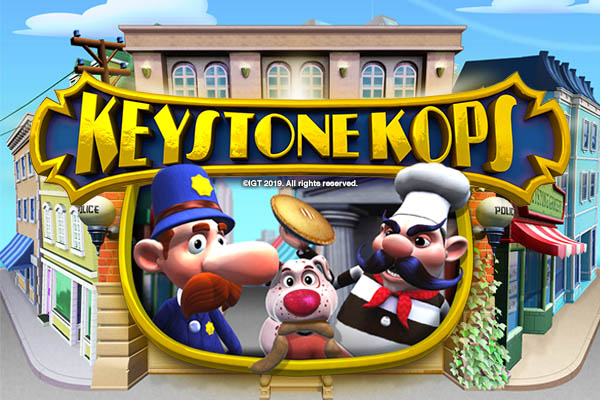 Game type: Slots
Paylines: 100
Bonus round: Yes
Free spin: Yes
Game Description
Enjoy the bumbling adventures of Keystone Kops. This game is packed full of so many exciting features, it's criminal! When the bonus is triggered, the Kops rush into action, racing to one of three exciting bonus rounds, just in time for some amazingly arresting spins.
How to Play
How to Play Keystone Kops [204KB]