Internet Explorer support ending
As of January 1st, 2020, PlayNow.com no longer provides browser support for IE 11. If you choose to use IE 11 we cannot guarantee you will be able to login or use the site. We advise you switch to the latest version of either Edge, Firefox or Chrome.
Spin your way to a win in our newest casino game, Plum Royale with Cheese!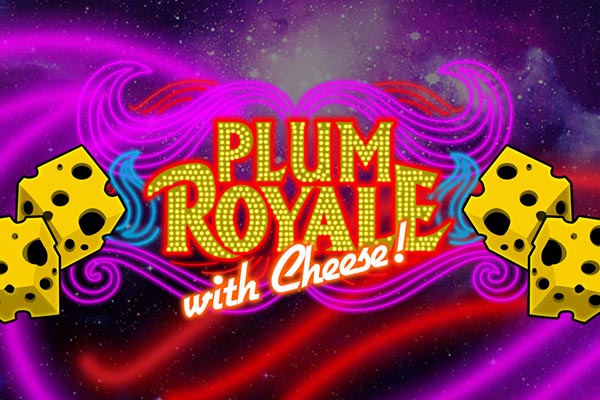 Game type: Slot
Paylines:20
Free spin: Yes
Game Description
Plum Royale With Cheese is a standard 5-reel slot game with 20 winlines. All wins pay from left to right on each winline.
Features
A Green "7" (Wild) substitutes for any Icon (except Cheese Scatter symbols). A Green "7" wild symbol doubles (X2) the value of a win it is part of (free spins included).
If 3 or more scatter icons (Cheese symbol) appear ANYWHERE in the result of a game, the free play feature is triggered. The number of lines selected for play does not affect the way the scatters are triggered; the scatter icons can appear in any of the 15 visible reel positions.
The Wild Green "7" symbol does not count as a Scatter Icon
You need at least 3 scatters in a single result to trigger the Free Play feature. How many free plays you get depends on how many scatter icons trigger the feature:
3 scatters = 15 free plays - plus x2 the total bet that triggered the free plays*
4 scatters = 20 free plays - plus x3 the total bet that triggered the free plays*
5 scatters = 25 free plays - plus x10 the total bet that triggered the free plays*
How to Play
How to Play Plum Royale with Cheese [204KB]