Internet Explorer support ending
As of January 1st, 2020, PlayNow.com no longer provides browser support for IE 11. If you choose to use IE 11 we cannot guarantee you will be able to login or use the site. We advise you switch to the latest version of either Edge, Firefox or Chrome.
Adventure through the safari in our new casino game, Pride and Prey!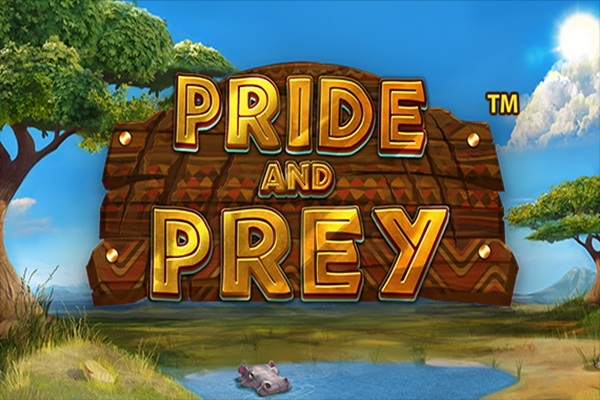 Game type: Slots
Free spin: Yes
Game Description
Pride and Prey™ features Any Stake Rewards™ - a brand new game engine that rewards for plays!
ANY STAKES REWARDS
Various rewards are available.
The 'REWARDS' button shows all rewards and the player's progress towards achieving them.
There is no limit for the number of times a reward can be achieved. Once a reward is a achieved, the progress will be reset and can be achieved again.
Rewards are built up over time by various game accomplishments.
Cash amounts are awarded when a Reward is achieved.
The payout of a Reward is equivalent to the Reward multiplier multiplied by the average bet of the Reward session.
The average bet of a Reward session is the average bet whilst the Reward is active, and will be reset if the Reward is achieved, or if the Reward progress resets to zero.
When the Rewards panel is closed, the 'REWARDS' button shows the number of Rewards that are currently in progress.
Rewards progression is saved in between play sessions
How to Play
How to Play Pride and Prey [204KB]