Internet Explorer support ending
As of January 1st, 2020, PlayNow.com no longer provides browser support for IE 11. If you choose to use IE 11 we cannot guarantee you will be able to login or use the site. We advise you switch to the latest version of either Edge, Firefox or Chrome.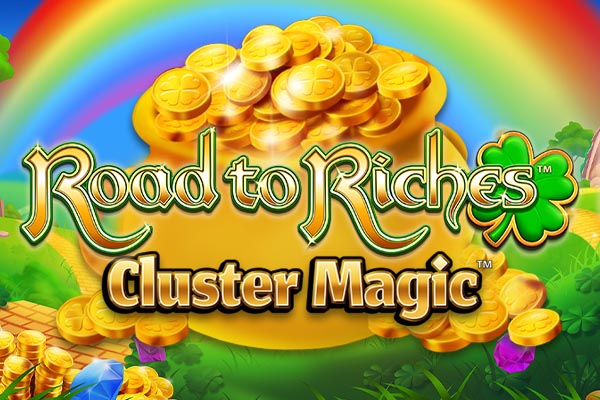 Game type: Slots
Free spin: Yes
Game Description
The game starts with 4 rows and 4 columns in the base game, which can extend up to 8 Rows and 8 Columns with each consecutive cascade.
Extending the grid size to its full capacity of 8X8 will trigger Free Games. A wheel picker will decide one of the three additional features to be applied to the Free Games. Persisting Wilds, Infinity Spins or Wild Rain. Free Games will always be played in 8 Rows and 8 Columns.
Free Games
Six consecutive cascades in a game will trigger 8 Free Games and a wheel spin for an additional feature.
Free Games are always played in full grid of 8 Rows and 8 Columns. A maximum of six cascades awarded in a single Free Game. During Free Games, the total bet remains same as the game that triggered the feature.
When Free Games are activated, one of the following additional features is randomly selected by means of a wheel spin and will be applied to the Free Games triggered.
1: Persisting Wilds
2: Infinity Spins
3: Wild Rain
Persisting Wilds
2 Persisting Wilds will appear over fixed positions on the reels for each cascade according to the pattern on the left. These Wilds are fixed in place for the duration of the Free Game and they do not cascade.
After each Free Game is complete, the Persisting Wilds on the reels will reset.
There can be a maximum of 6 cascades and 12 Persisting Wilds on the reels per Free Game, after which an additional 4 Free Games are awarded.
Infinity Spins
The game begins with 8 Free Games and a multiplier of 1. Each winning Free Game will award an additional Free Game.
The multiplier starts at 1X and increments by 1 after each winning cascade. The increased multiplier applies to subsequent wins.
The multiplier keeps on increasing throughout the Infinity Spins feature.
This feature can award up to a maximum of 250 Free Games with an unlimited win multiplier.
Bonus Guarantee: Infinity Spins feature guarantees a win of atleast10X the total bet.
Wild Rain
On each Free Game between 4 –16 Wild symbols are added onto the grid as per one of the patters shown on the left.
Six consecutive cascades during Free Game will award 4 additional Free Games.
How to Play
How to Play Rainbow Riches Cluster Magic [204KB]