Internet Explorer support ending
As of January 1st, 2020, PlayNow.com no longer provides browser support for IE 11. If you choose to use IE 11 we cannot guarantee you will be able to login or use the site. We advise you switch to the latest version of either Edge, Firefox or Chrome.
Enter the Ring of Fire with our new casino game, Volcano Eruption Extreme!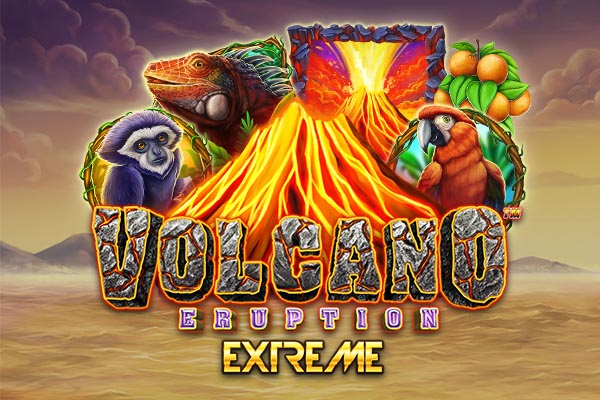 Game type: Slots
Paylines: 25
Free spin: Yes
Game Description
5 OF A KIND GRAVITY STOP
On some 5 of a kinds, all reels lock and drop together. Coupled with a heavy gravity thud and dust when the reels land
ADDED WILDS GRAVITY STOP
On some 2 and 3 of a kind wilds (please note 3 of a kind wild trigger free games), the volcano shoots out wild that run down the reels. Reels than stop together with a gravity stop.
RE-SPIN
Some 3 and 4 of a kinds will cause the volcano to rumble causing the of-a-kind reels to be held and the other reels respun.
The outcome may upgrade the initial winning combination. For example a 3 of a kind may be upgraded to a 4 or 5 of a kind.
How to Play
How to Play Volcano Eruption Extreme [204KB]