Internet Explorer support ending
As of January 1st, 2020, PlayNow.com no longer provides browser support for IE 11. If you choose to use IE 11 we cannot guarantee you will be able to login or use the site. We advise you switch to the latest version of either Edge, Firefox or Chrome.
Join our online casino game, Witch Pickings. From the very first spin, these witches will leave you SPELLBOUND!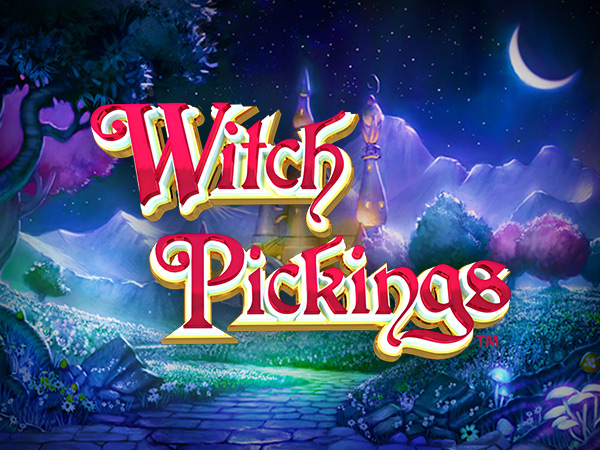 Game Description
Witch Pickings is a 25 line, 5 reel video slot which gives the player unheard of levels of control over their gameplay experience. With the ability to choose from a seemingly endless combination of features on offer in the Witches Bonus, few other slot games gives the player as much opportunity to play the game their way!
How to Play
How to Play Witch Pickings [204KB]