Internet Explorer support ending
As of January 1st, 2020, PlayNow.com no longer provides browser support for IE 11. If you choose to use IE 11 we cannot guarantee you will be able to login or use the site. We advise you switch to the latest version of either Edge, Firefox or Chrome.
Shuffle up and get ready for the popular casino game, Let it Ride!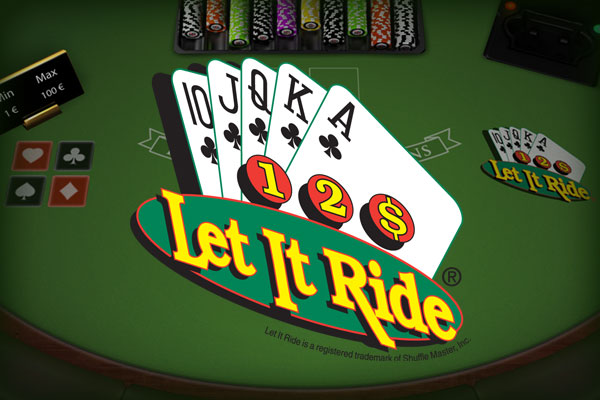 Game Description
Let It Ride is a five-card poker game. Players compete against a pay table, not against the dealer.
Players start out by making three bets of equal size. They receive three cards. Two community cards are dealt face down. The objective of the game is to combine the player's three card hand with the two community cards to form a five-card poker hand of a pair of 10s or better. Before each community card is revealed, players have the option to withdraw one of their bets or keep it in action. If the player wins, all bets left in action are paid according to a pay table.
There is also an optional 3 Card Bonus side bet which is based on the player's initial three cards and pays on a pair or better.
How to Play
How to Play Let it Ride [300KB]