Internet Explorer support ending
As of January 1st, 2020, PlayNow.com no longer provides browser support for IE 11. If you choose to use IE 11 we cannot guarantee you will be able to login or use the site. We advise you switch to the latest version of either Edge, Firefox or Chrome.
Why play only one hand of Blackjack at a table when you can play MultiHand Blackjack with Surrender?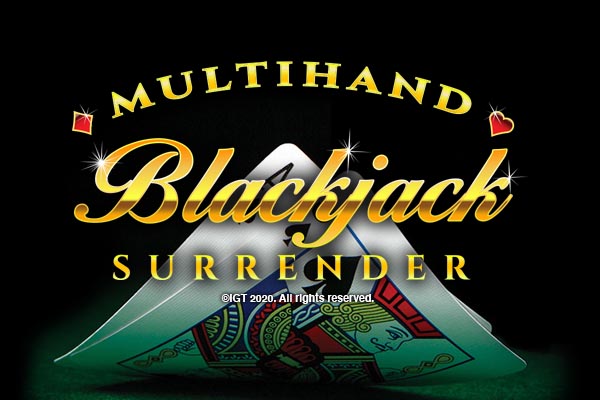 Game Description
Enhance your Blackjack experience by playing up to three seats at a time and multiply your chances! Place all of your favourite bets on each hand: split bets, double-down bets, and insurance bets. We've included the Surrender option in this version of the game as well. A whole new level of play awaits…your table is ready!
General Features
Play up to three hands of blackjack at the same time
Includes the Surrender option
Blackjack Rules
Cards are dealt from 8 decks, shuffled before each game.
Double down on any two cards.
If available, player may double down on either/both hands of a split.
Only 1 card dealt per split Ace hand.
Only 1 re-split per split hand allowed.
If player gets 8 cards in a hand without busting, that hand automatically wins.
Dealer must draw on 16 or less.
Dealer must stand on all 17s.
Surrender option available only when the first two cards are dealt and the Dealer does not have Blackjack. Press to surrender half the bet and end the hand.
How to Play
How to Play Multi-hand BlackJack with Surrender [156KB]