Internet Explorer support ending
As of January 1st, 2020, PlayNow.com no longer provides browser support for IE 11. If you choose to use IE 11 we cannot guarantee you will be able to login or use the site. We advise you switch to the latest version of either Edge, Firefox or Chrome.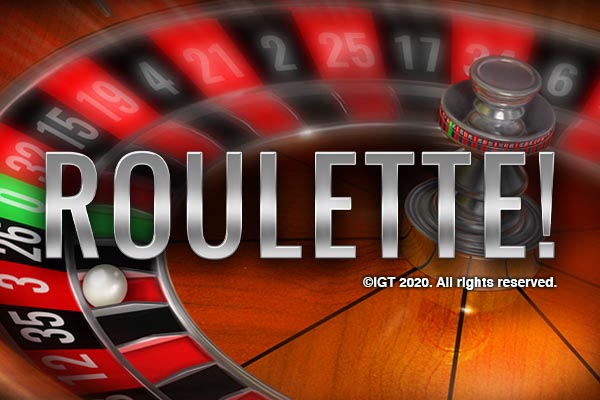 Game Description
ROULETTE! sports realistic outcomes you can trust and features that you'll love. It also sets the standard for mobile and tablet Roulette games, combining beautiful visuals with smart user controls. Customise the play field to suit your style: try a simple, traditional look, or activate our powerful bet and history features for expert play. Your table is ready!
General Features
Updated controls

Iconic for easier understandability and language localization
Roll over animations which visually describe the function
Context sensitive to reduce clutter and confusion
Modern UI button design
Bigger play field

Wider screen area allows for larger wheel – which is what it's all about
More negative space and less clutter for a cleaner, less overwhelming visual experience
More space available for new bet features
Power Bet Features

Spray paint betting – click and drag to place strings of bets
Player can create, store and recall their favourite bet pattern
Popular predefined patterns for SPLITS & DRAGON bets
Optional Neighbours Bet "racecourse" with adjustable bet width
History wheel betting – bet directly from our comprehensive new history screen
Power History Features

Expert History wheel shows relative frequency of each number
Six Hottest and six Coldest number display
Outside bet bar graphs
Displays as many as the last 250 number results
Improved traditional outcome board
Larger last outcome
More traditional LED style outcome display
How to Play
How to Play Roulette! [156KB]