Internet Explorer support ending
As of January 1st, 2020, PlayNow.com no longer provides browser support for IE 11. If you choose to use IE 11 we cannot guarantee you will be able to login or use the site. We advise you switch to the latest version of either Edge, Firefox or Chrome.
Smell the smoke in our virtual sports game, Cars Go!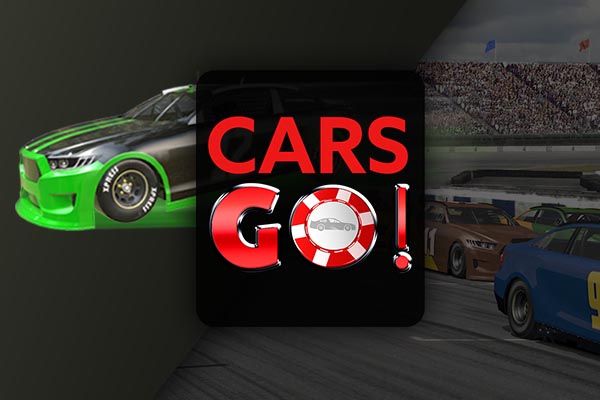 Game type: Virtual Sports
Bonus: Yes
Game Description
Cars Go is your own personal, on demand virtual car race allowing you to place bets on a variety of different car races, with a wide range of bets. Place a chip(s) on any of the 12 cars and drivers available in each race. Press the 'Specials' tab to view alternative bets that can be placed in the game. For larger payout bets, press the 'Bigger' tab. For the largest payout bets, access the 'Biggest Returns' tab. Once you have selected your bets, press 'Go!' to start the race.
Main Bets
12 cars and drivers per race available. These will be different in every race, unless you choose to rebet.
Specials
The special bets available are dynamic and that some may change or not be available depending on the race.
Bonus Event
A Bonus Event may randomly occur during the game. This will happen after you have placed your bets and pressed 'Go!'. If this does, you will be able to spin the bonus wheel, and see that your bet returns will be multiplied by x2, x5 or x10. This multiplier will only apply to winning bets. All non winning bets on this race will refund the bets for those particular bets.
Demo
How to Play
How to Play Cars Go [204KB]