Internet Explorer support ending
As of January 1st, 2020, PlayNow.com no longer provides browser support for IE 11. If you choose to use IE 11 we cannot guarantee you will be able to login or use the site. We advise you switch to the latest version of either Edge, Firefox or Chrome.

SORRY!
This game is currently unavailable.
Sorry for any inconvenience
Log in and play
Play Now
Welcome to Speed Blackjack!
Speed Blackjack follows the same rules as the regular Live Blackjack but with a key difference – the dealing order when it is time for the player to make their decision. In the new Speed version, each player's first two cards are dealt as normal. Then when the dealing of those initial two cards is complete, all players are simultaneously offered the opportunity to Hit, Double Down or Split. The player who makes the fastest decision will get their next card dealt first. This dealing pattern continues until all players have made all of their decisions and all required additional cards have been dealt.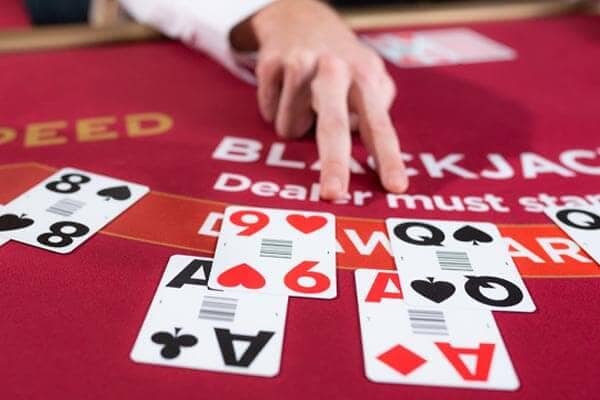 More info about Live Speed Blackjack