Internet Explorer support ending
As of January 1st, 2020, PlayNow.com no longer provides browser support for IE 11. If you choose to use IE 11 we cannot guarantee you will be able to login or use the site. We advise you switch to the latest version of either Edge, Firefox or Chrome.
The New PlayNow Lottery is here!
Check out the new look and discover more ways to play:
A new look and more ways to play
Enhancements to the Lotto 6/49 game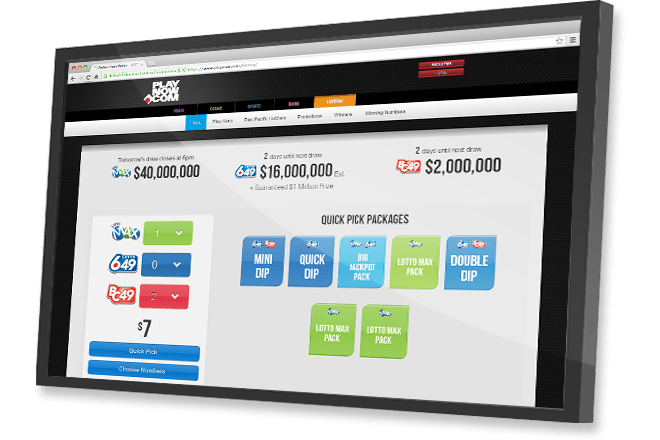 An Easier Way to Buy Your Tickets
Lotto 6/49, LOTTO MAX and BC/49 games on PlayNow have a new look. The update will make it easier to purchase and keep track of all your lottery purchases on PlayNow. In addition, there are some exciting new enhancements to the Lotto 6/49 game including a new Guaranteed $1 Million Prize Draw!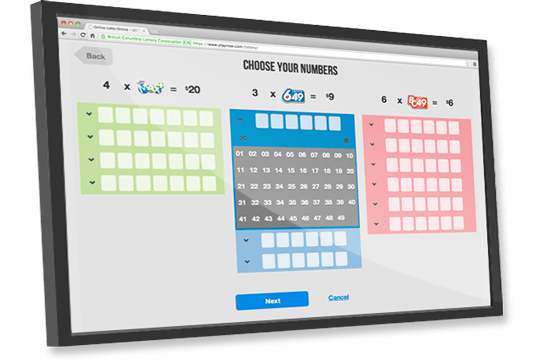 Improvements to Lottery on PlayNow
Quick Pick Lottery Packs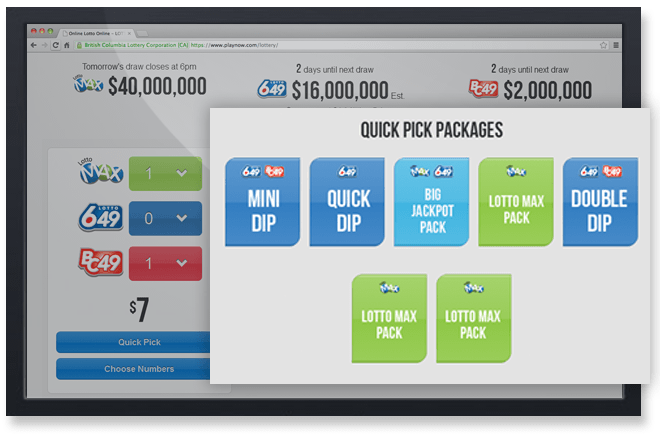 All of your favorite Quick Pick Lottery Packs are now available online! Including Mini Dip, Double Dip & more.
My Tickets Page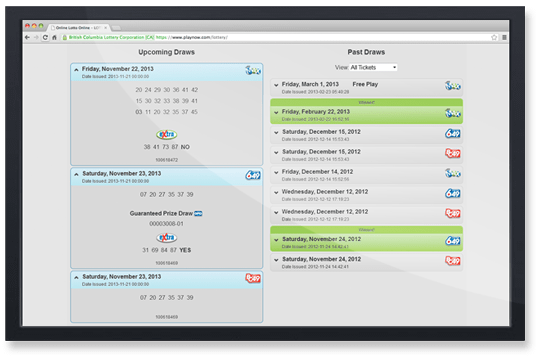 View all your lottery tickets in the new "My Tickets" page. Easily view your tickets and find the winning numbers you matched for LOTTO MAX, Lotto 6/49 and BC/49.
Buy All Your Favourite Games in One Purchase
Want to buy a Lotto 6/49 ticket and LOTTO MAX? No problem. You can now buy all your tickets in one simple purchase.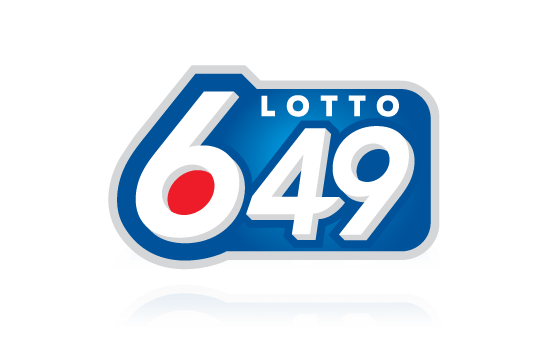 Same game, only better!
Lotto 6/49 now offers players more ways to win.
The New Lotto 6/49 has:
A Guaranteed $1 Million Prize Draw

$5 Million starting jackpots

New Free Play category for matching only 2/6 numbers

Overall odds of winning any prize improve to 1 in 6.6

A new $3 price point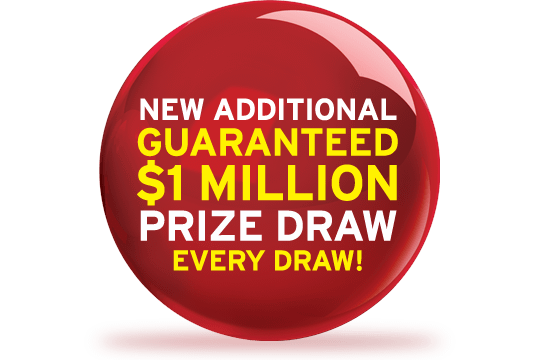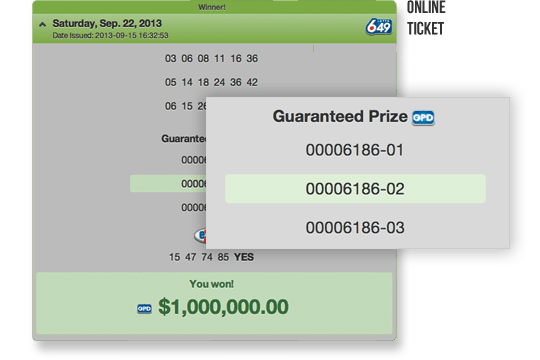 More Millionaires Each Week!
There will be a new Guaranteed $1 Million Prize Draw with every Lotto 6/49 draw on Wednesday and Saturday. This $1 million guaranteed prize will create two new Lotto 6/49 millionaires each week!
How to Win the Guaranteed $1 Million Prize Draw
You will automatically receive one selection for the Guaranteed $1 Million Prize Draw for every Lotto 6/49 play.
Every Lotto 6/49 draw, there will be ONE winning selection drawn for the $1 million guaranteed prize. To win the $1 million prize, you need to match all 10-digits of the new Guaranteed $1 Million Prize Draw selection exactly.
Do you have a multi-draw on PlayNow?
As of September 15th, the $3 ticket price will automatically be applied to Never Miss Draw & applicable multi-draw subscriptions. To ensure you don't miss out on a draw, make sure you have enough funds in your account to keep your multi-draw going – Deposit Now.