Internet Explorer support ending
As of January 1st, 2020, PlayNow.com no longer provides browser support for IE 11. If you choose to use IE 11 we cannot guarantee you will be able to login or use the site. We advise you switch to the latest version of either Edge, Firefox or Chrome.
MORE CHANCES TO WIN!
Don't miss the Lotto 6/49 SuperDraw every Saturday in July (2nd, 9th, 16th, 23rd, 30th). Lotto 6/49 offers more chances to win with 20 additional $10,000 GUARANTEED prizes plus the $1,000,000 GUARANTEED prize included with every draw for a total of 21 GUARANTEED prizes plus the jackpot.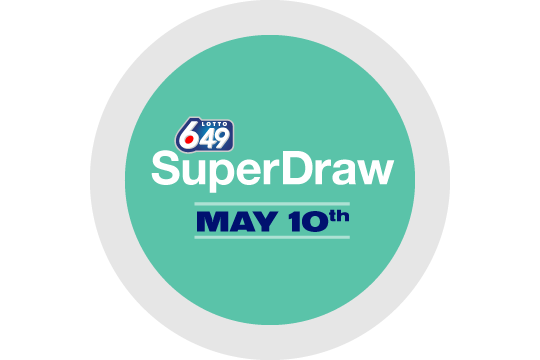 SOMEBODY IS GOING TO WIN.
It could be you.
Every $3 Lotto 6/49 ticket purchased for the Saturday draws in July will automatically be entered for the 21 GUARANTEED Prizes PLUS the jackpot!
Frequently Asked Questions
More Info

Lotto 6/49 SuperDraw Game Conditions [123KB]

PlayNow.com Player Agreement [40KB]
DISCLAIMER: In the event of a discrepancy between the posted conditions on this site and the official conditions, the latter shall prevail.