MORE CHANCES TO WIN!
Don't miss the Lotto 6/49 SuperDraw on May 26th. There are more chances to win with 50 x $100,000 GUARANTEED prizes plus 1 x $1,000,000 for a total of 51 GUARANTEED prizes plus the jackpot.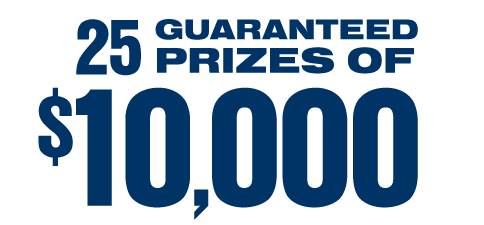 SOMEBODY IS GOING TO WIN.
It could be you.
Every $3 Lotto 6/49 ticket purchased for May 26th draw is entered in the main draw for the jackpot, and in the 51 GUARANTEED Prize Draws.
Most Recent SuperDraw Winners
Christina S.
$7,000,000
Mar 28, 2018 Draw
Michael & Jodi R.
$145,025.60
Mar 17, 2018 Draw
Ernest P.
$274,000
Mar 21, 2018 Draw
Robert L. & Michael U.
$100,000
Feb 14, 2018 Draw
Donna D.
$100,000
Feb 14, 2018 Draw
Lexine and Michael W.
$10,000
Nov 25, 2017 Draw
Frequently Asked Questions
DISCLAIMER: In the event of a discrepancy between the posted conditions on this site and the official conditions, the latter shall prevail.