MORE CHANCES TO WIN!
Don't miss the Lotto 6/49 SuperDraw on November 24th. There are more chances to win with 50 x $50,000 GUARANTEED prizes plus 1 x $1,000,000 for a total of 51 GUARANTEED prizes plus the jackpot.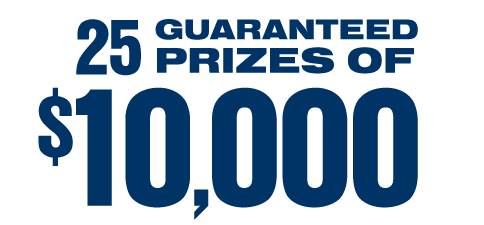 SOMEBODY IS GOING TO WIN.
It could be you.
Every $3 Lotto 6/49 ticket purchased for November 24th draw is entered in the main draw for the jackpot, and in the 51 GUARANTEED Prize Draws.
Most Recent SuperDraw Winners
Chui Yee C.
$100,000
Oct 27, 2018
Lois A.
$100,000
Oct 27, 2018
Ryan H.
$10,000
October 6, 2018
Sharon K.
$10,000
October 6, 2018
Garry S.
$1,000,000
October 6, 2018
Marlene G.
$1,000,000
July 31, 2018
Frequently Asked Questions
DISCLAIMER: In the event of a discrepancy between the posted conditions on this site and the official conditions, the latter shall prevail.