Internet Explorer support ending
As of January 1st, 2020, PlayNow.com no longer provides browser support for IE 11. If you choose to use IE 11 we cannot guarantee you will be able to login or use the site. We advise you switch to the latest version of either Edge, Firefox or Chrome.
Snow Place Like Home: Surrey Resident to Purchase a House After $250K Daily Grand Win!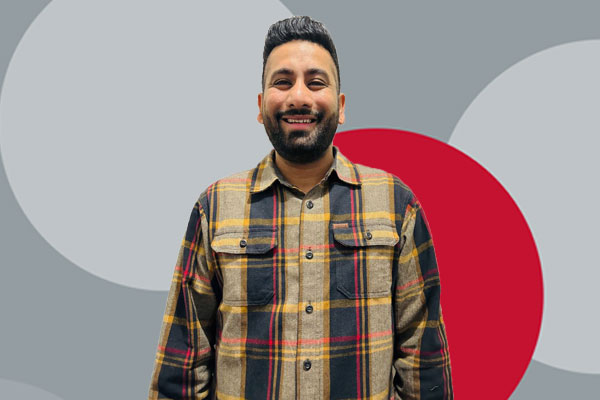 Congratulations Palwinder!
Getting stuck at work during last month's snowstorm had a silver lining for Palwinder S, who discovered he scored a Daily Grand prize worth $250,000 from the December 19, 2022 draw.
"I didn't believe it," he recalled of the moment he discovered his win. "I thought it was $250 or $25,000 and then realized it was a lot more than that!"
The Surrey resident — who purchased his ticket on B.C.'s only legal gambling website, PlayNow.com — couldn't wait to share the news with his partner.
"My wife was so excited! She didn't believe it at first and then I showed her some screenshots of my PlayNow account."
Palwinder plans to use his win in a "positive manner" and looks forward to making a few dreams come true, thanks to his prize — including purchasing a home and starting a business.
Palwinder said it feels "exciting" and "amazing" to be a lottery winner.
Congratulations Palwinder! Wishing the best for you and your family in 2023!
In 2022, B.C. lottery players redeemed more than $9.5 million in winnings from Daily Grand. Daily Grand is a nationwide lottery game drawn on Mondays and Thursdays after 7:30 p.m. (PST), with a top prize of $1,000 a day for life. Players can purchase tickets at lottery retailers or at PlayNow.com . Players can now check their lottery tickets anytime, anywhere using the BCLC Lotto! App.
BCLC offers socially responsible gambling entertainment while generating income to benefit all British Columbians. Remember, play for fun, not to make money. For more information, visit GameSense.com.