Internet Explorer support ending
As of January 1st, 2020, PlayNow.com no longer provides browser support for IE 11. If you choose to use IE 11 we cannot guarantee you will be able to login or use the site. We advise you switch to the latest version of either Edge, Firefox or Chrome.
"It Feels Surreal": Pitt Meadows Resident Wins $1 Million from Lotto 6/49!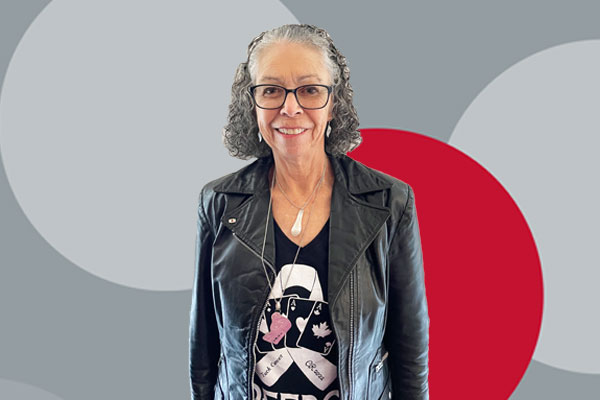 Congratulations Jean!
Jean W has a lot to look forward to this holiday season, after winning the $1-million Guaranteed Prize from the November 23, 2022 Lotto 6/49 draw.
"When I checked my PlayNow.com account I [thought] I had won $1," recalled Jean. "I didn't realize it said 'Gold Ball winner of $1 million' and thought it was just an advertisement and had to call a customer service rep to make sure it was true."
The Pitt Meadows resident — who purchased her ticket on B.C.'s only legal gambling website, PlayNow.com — was most excited to share the news with her two daughters.
Jean is waiting to have a larger celebration at Christmas, where she will share her news with her grandchildren.
Apart from buying a new Harley Davidson motorcycle and a car, Jean also plans on sharing her winnings with her family.
On how it feels to win the lottery?
"It feels surreal and it will provide some financial relief."
Congratulations Jean, wishing you and your family all the best!
So far in 2022, B.C. lottery players redeemed more than $101 million in winnings from Lotto 6/49.
Lotto 6/49 is a nationwide lottery game drawn on Wednesdays and Saturdays after 7:30 p.m. (PST). The Gold Ball Draw is a guaranteed prize draw where players will win either the Guaranteed Prize of $1 million, or the growing Gold Ball Jackpot that starts at $10 million. The Classic Jackpot offers a prize that is always $5 million. Players can purchase tickets at any lottery retailer or at PlayNow.com . Players can now check their lottery tickets anytime, anywhere on iOS and Android devices.
BCLC offers socially responsible gambling entertainment while generating income to benefit all British Columbians. Remember, play for fun, not to make money. For more information, visit GameSense.com.