Internet Explorer support ending
As of January 1st, 2020, PlayNow.com no longer provides browser support for IE 11. If you choose to use IE 11 we cannot guarantee you will be able to login or use the site. We advise you switch to the latest version of either Edge, Firefox or Chrome.
North Vancouver Resident to Visit Japan After Splitting Lotto 6/49 $5-Million Jackpot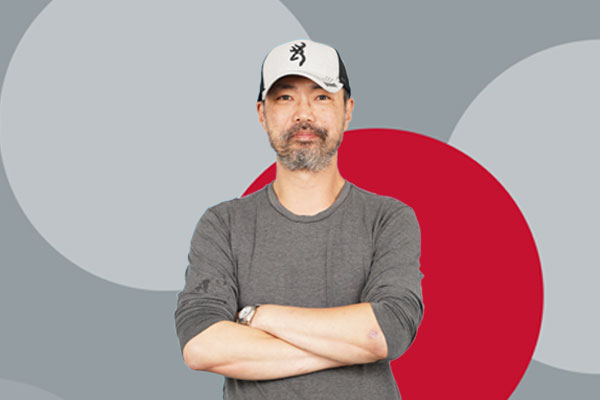 Congratulations Ryoichi!
Ryoichi Y. initially ignored an email that said he won a prize on PlayNow.com as he thought it was a scam. Luckily, after logging into his PlayNow.com account, he quickly realized he won $2.5 million, splitting the $5-million Lotto 6/49 Classic Jackpot with a player in Ontario from the August 16, 2023 draw.
"I was working and got an email," recalled Ryoichi. "[The email] said I won a prize and it exceeded the amount in my account and I thought it was a scam. I logged onto my [PlayNow.com] account and realized there were a lot of numbers in there. I started shaking!"
The North Vancouver resident — who selected his own numbers for the winning ticket as part of a PlayNow.com Lotto Subscription — was most excited to share the news with his wife. "She asked if I won $10, and I said a little more. I showed her the amount and she was speechless."
Ryoichi is taking some time to determine what's next, but a trip back home to Japan and purchasing property is on his to-do list.
Even though Ryoichi's plans are not fully confirmed, he is sure about one thing: "That's a lot of money!"
Ryoichi claimed his $2.5 million jackpot on August 22, 2023, at BCLC's Vancouver office.
Congratulations Ryoichi! Wishing you and your family all the best.
So far in 2023, B.C. lottery players have redeemed more than $72 million in winnings from Lotto 6/49.
Did you know that PlayNow.com is B.C.'s only legal online gambling website and the only whose profits go back to support provincial initiatives like healthcare, education and community programs? Lottery players on PlayNow.com can set up a subscription to customize and automate upcoming lottery purchases so that they don't have to worry about missing a draw.
BCLC offers socially responsible gambling entertainment while generating income to benefit all British Columbians. Remember, play for fun, not to make money. For more information, visit GameSense.com.