Internet Explorer support ending
As of January 1st, 2020, PlayNow.com no longer provides browser support for IE 11. If you choose to use IE 11 we cannot guarantee you will be able to login or use the site. We advise you switch to the latest version of either Edge, Firefox or Chrome.
Langley Resident to Buy New Car After $500,000 Lotto Max Win on PlayNow.com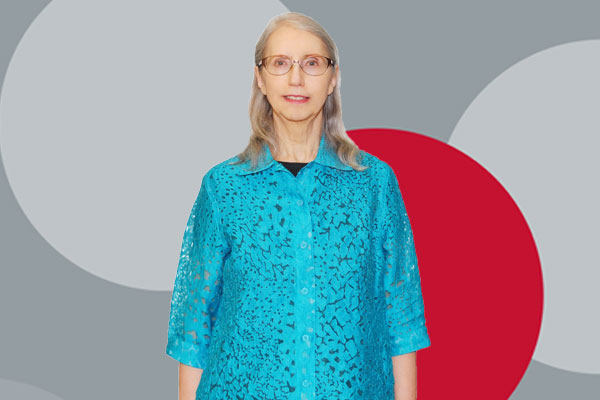 Congratulations Marilyn!
Langley's Marilyn K. originally thought she won $1, but she was surprised to see several extra digits after realizing she won the Lotto Max Extra prize of $500,000 from the Lotto Max draw from June 28, 2022.
"I had slept in and got up a bit later than usual. I was checking my emails and saw a win notification, which I thought was a dollar from playing Extra," explained Marilyn, who purchased her winning Lotto Max ticket on BCLC's PlayNow.com – B.C.s' only legal, regulated gambling website.
"When I checked my account, I thought there was a computer error when I saw my account balance."
Marilyn plans to renovate her home and purchase a new car with her life-changing prize.
"This win will help ease some of my concerns about the repairs needed in my home, and I'll also buy a new washer and dryer."
On how it feels to win $500,000?
"Unbelievable, it's fantastic. It definitely makes retirement easier!"
Congratulations Marilyn! Wishing you all the best!
So far in 2022, B.C. lottery players have redeemed more than $64 million playing Lotto Max. Lotto Max is a nationwide lottery game drawn on Tuesdays and Fridays after 7:30 p.m. (PST).
Players can purchase tickets at lottery retailers or at PlayNow.com. Did you know that BCLC's PlayNow.com is the only gambling website in North America and one of few in the world that offers dedicated player-health specialists – known as GameSense Advisors – via telephone and live chat? This is just one way that BCLC supports safer play online.
Winning numbers and group release forms can be found online at www.bclc.com . Players can now check their lottery tickets anytime, anywhere on iOS and Android devices. Learn more about the BCLC Lotto! app here .
BCLC offers socially responsible gambling entertainment while generating income to benefit British Columbians. Remember, play for fun, not to make money. For more information, visit GameSense.com.