Internet Explorer support ending
As of January 1st, 2020, PlayNow.com no longer provides browser support for IE 11. If you choose to use IE 11 we cannot guarantee you will be able to login or use the site. We advise you switch to the latest version of either Edge, Firefox or Chrome.
Search for a Retirement Home Begins for Playnow Slots Winner!
$181,000.

00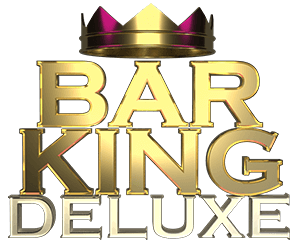 Congratulations Dale!
Dale W. of Chilliwack put his spare time to use and won $181,000 playing the online slots game, Bar King Deluxe .
With his wife a fair distance away from his pickup location, Dale decided to play a couple of games on PlayNow.com to pass time. He had previously deposited funds into his account to purchase Lottery tickets for a Lotto Max draw, "I took the money I had leftover and played slots" he shares.
"I'm pretty happy, especially given some of the things that have been going on"
Dale didn't think it was a possibility to win a jackpot like this "I hate being proven wrong, but in this case, I'm loving it!" After calling a representative at BCLC to verify his win, he was confident it was no mistake and was ready to share the news with his wife. Even during the interview, Dale still couldn't believe he had won. "I can't believe we are having this conversation right now."
"It made it possible for us to buy a place to retire at"
For the time being, Dale is settling into his comfy armchair and binge-watching some shows on Netflix. When things return to normal, Dale and his wife are thrilled to begin their search on a retirement home up in the Okanagan.
Congratulations, Dale! Wishing you and your family all the best. Anyone can win, #YouCouldBeNext
BCLC offers socially responsible gambling entertainment while generating income to benefit British Columbians. Remember, play for fun, not to make money. For more information, visit GameSense.com .