Internet Explorer support ending
As of January 1st, 2020, PlayNow.com no longer provides browser support for IE 11. If you choose to use IE 11 we cannot guarantee you will be able to login or use the site. We advise you switch to the latest version of either Edge, Firefox or Chrome.
"My Heart is Jumping Out of My Chest!": Port Coquitlam Woman Wins $410,000 on PlayNow.com!
MegaJackpots Cleopatra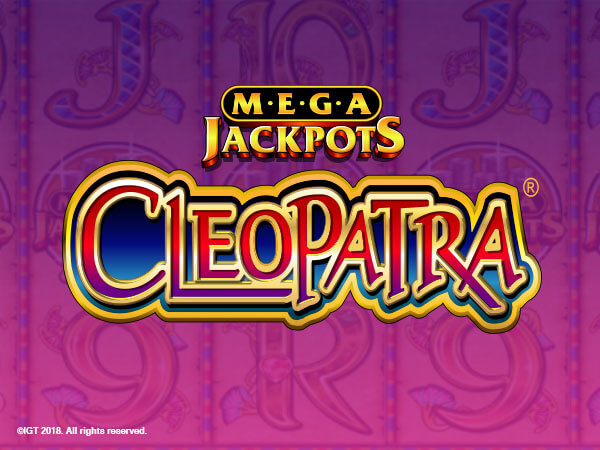 Congratulations Tamra!
Port Coquitlam's Tamra H. was on the road when she received a life-changing phone call that she had won $410,000 playing Cleopatra MegaJackpots on PlayNow.com.
"I remember almost not taking the call because I thought it was a scammer," Tamra recalls. "But then it was BCLC's Customer Support on the phone, and they were telling me congratulations. I was just like… 'what?'"
Tamra has been working as a technician near Salmon Arm for the last few months, and was without cell service for two days before she finally got the life-changing call on the third day.
"I remember being behind the wheel and having to pull over to the side of the road. I just couldn't believe it. I still can't. My heart has been jumping out of my chest ever since!"
Tamra was playing the Cleopatra MegaJackpots slots game on PlayNow.com two days earlier when, unbeknownst to her, she had triggered the secondary jackpot."Something had popped up on my screen while I was playing and to be honest I didn't really read it in detail," recalls Tamra. "I didn't think much of it. It's crazy that I worked for two more days and didn't even know I had won."
On what she plans to do with her winnings, Tamra says she will pay down her mortgage and take a month-long trip to Australia.
Congratulations Tamra! Wishing you all the best. Anyone can win, #YouCouldBeNext.
BCLC offers socially responsible gambling entertainment while generating income to benefit British Columbians. Remember, play for fun, not to make money. For more information, visit GameSense.com.