$1 Million jackpot with any bet, any time. Play online here...
PowerBucks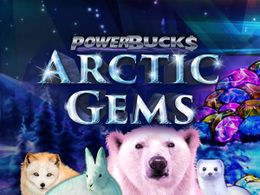 PowerBucks Arctic Gems
More Info

Available on Mobile


PowerBucks Arctic Gems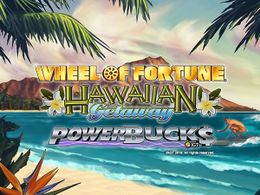 PowerBucks Wheel of Fortune Hawaiian Getaway
More Info

Available on Mobile


PowerBucks Wheel of Fortune Hawaiian Getaway
Your search for "" returned the following results
Showing of results
...or visit any participating Manitoba casino locations!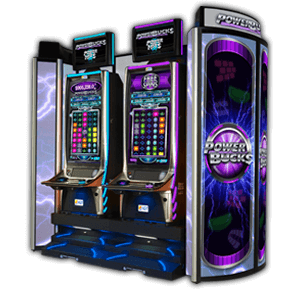 Five Manitoba Casino locations are offering you the Powerhits slot game for the chance to win with the Powerbuckstm bonus jackpot.
About Powerbucks™
Powerbucks™ is the only slot bonus jackpot where you have the chance to become a millionaire by playing Slot games in casinos, online or on mobile. Powerbucks™ offers the largest slot jackpot in Manitoba, with a static $1 Million jackpot for any player betting $0.50 to $2.99 per spin and a progressive jackpot starting at $1 Million for players wagering $3 and up.
The $1 Million plus progressive jackpot is linked across multiple jurisdictions in Canada, allowing for the jackpot to climb faster. Try it at home or on mobile at PlayNow.com.
For more information, view our Powerbucks™ FAQ
© 2018 IGT. Except where ownership is otherwise identified, the trademarks used herein are owned by IGT or its affiliates, may not be used without permission, and where indicated with a ®, are registered in the U.S. Patent and Trademark Office.
Did you win Powerbucks™ on PlayNow
Hang tight, a member of the PlayNow team will be getting in touch with you shortly to ask you some verification questions. Once you have been confirmed as a winner you will need to arrange a time to visit our PlayNow winners lounge offices to pick up your cheque!
Winners
| Winner's Name | Amount | Province |
| --- | --- | --- |
| Brittany H. | $1,060,703 | British Columbia |
| Anthony P. | $1,004,723 | Quebec |
| Conrad C. | $1,032,792 | Quebec |
| Marlyne D. | $2,152,860.83 | British Columbia |
| Annonymous | $1,101,989 | British Columbia |
| Sandra A. | $1,744,567.85 | Quebec |
| Kamalita K. | $1,000,000 | Manitoba |
| Jules P. | $1,222,069 | Quebec |
| Chantal B. | $1,000,000 | Quebec |
| Marc B. | $1,737,626 | Quebec |