How to Set Limits in PlayNow
Step 1:
Go to "My Account" in the dropdown menu.

Step 2:
Go to "Click on "Edit Profile" in the sidebar menu.
Step 3:
Click on the "Account Settings" tab.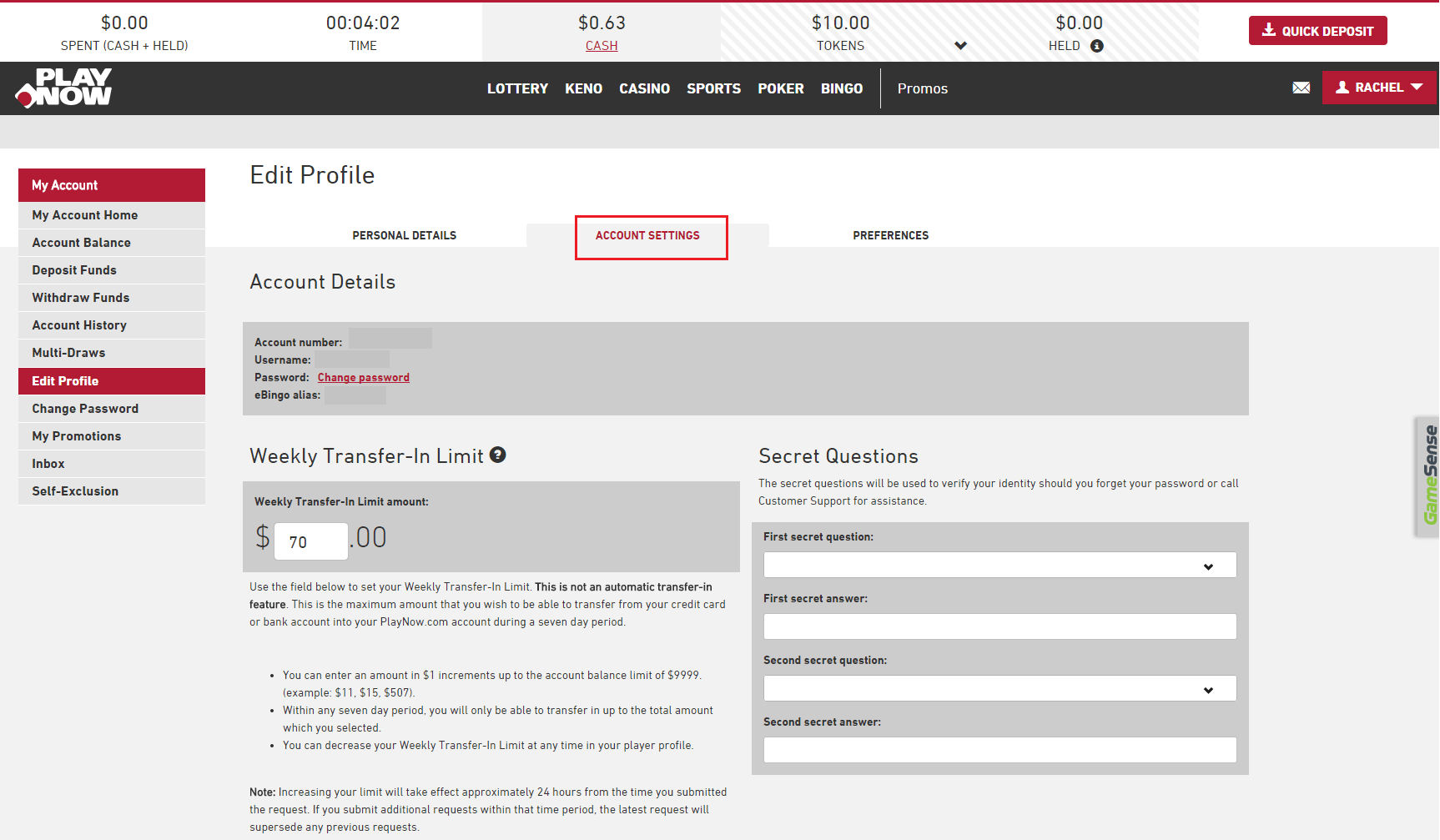 Step 4:
Change to your desired amount under "Weekly Deposit Limit" section and click "Update".