Internet Explorer support ending
As of January 1st, 2020, PlayNow.com no longer provides browser support for IE 11. If you choose to use IE 11 we cannot guarantee you will be able to login or use the site. We advise you switch to the latest version of either Edge, Firefox or Chrome.
Players are responsible for understanding all applicable PlayNow Sports betting rules, which are documented in the PlayNow Sports Betting Game Conditions and which may be amended from time to time. The complete current betting rules and conditions are set out in the document links below.
PlayNow Sports Betting Game Conditions [1,077KB] – Approved on September 13, 2021 and published on September 15, 2021.
PlayNow Pools Game Conditions [259KB] – Last amended December 10, 2019
PlayNow Manitoba Supplemental Sports Game Conditions [99KB] – Last amended December 5, 2019
Single Bets
A Single bet is a bet placed on one selection (without any combination of one or more other selections in a parlay). PlayNow now offers single-event betting on all markets in the Sportsbook (excluding Same Game Parlay).
How to get a Sports Freebet token
How can I get a Sports Freebet Token? Promotions offering Freebets are offered from time to time. To review the availability and details of any Freebet promotion, check the Sports Promotions page by clicking on the promotions link in the navigation at the top of the page.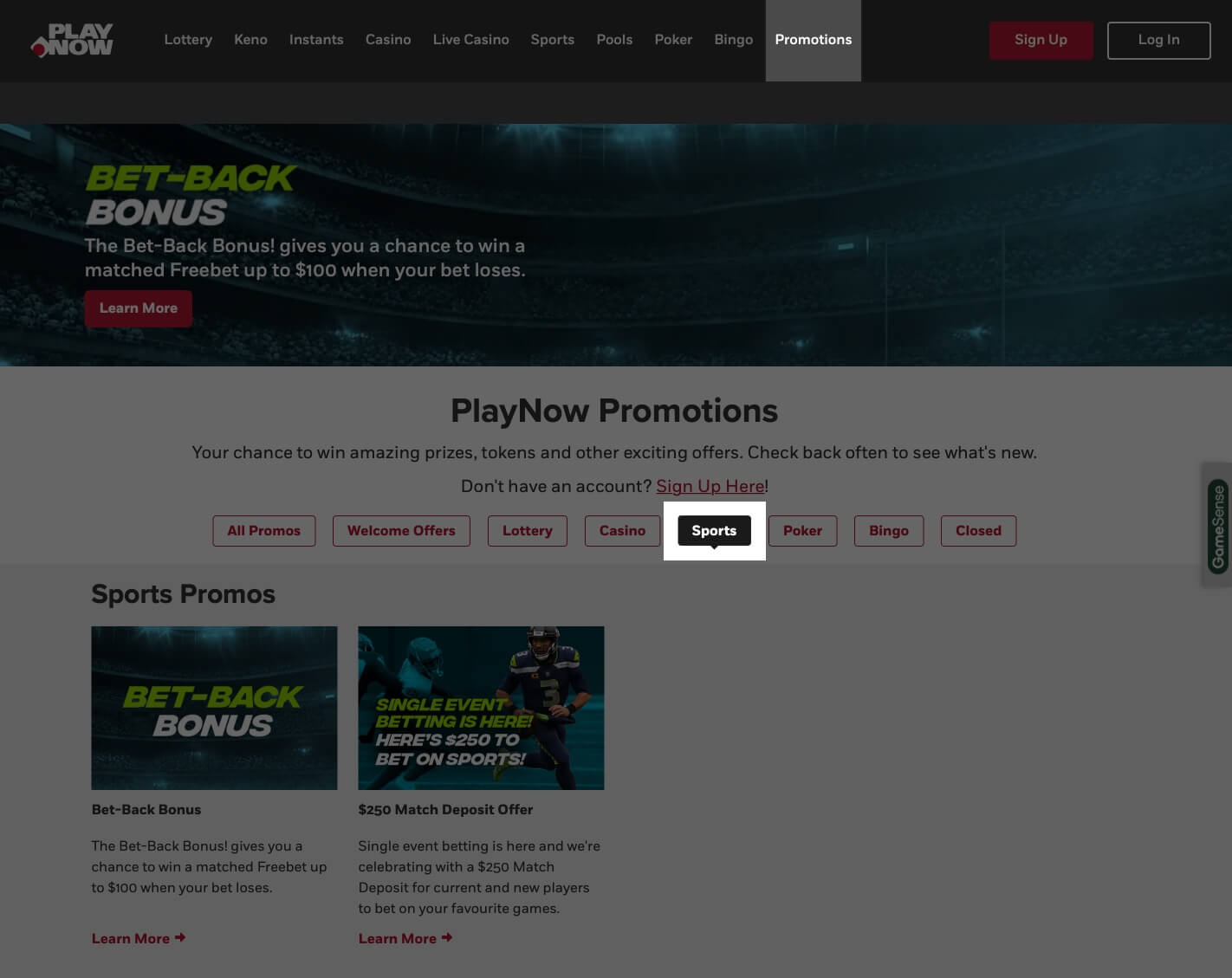 There are also specific promotions that are available to you through your 'My Promotions' page from time to time. You can check these promotions by logging into your account and then click on the 'My Account' link at the top right corner of the page. From here you should click on the 'My Promotions' link in the left navigation and look for the section called 'Promotions Available to You'.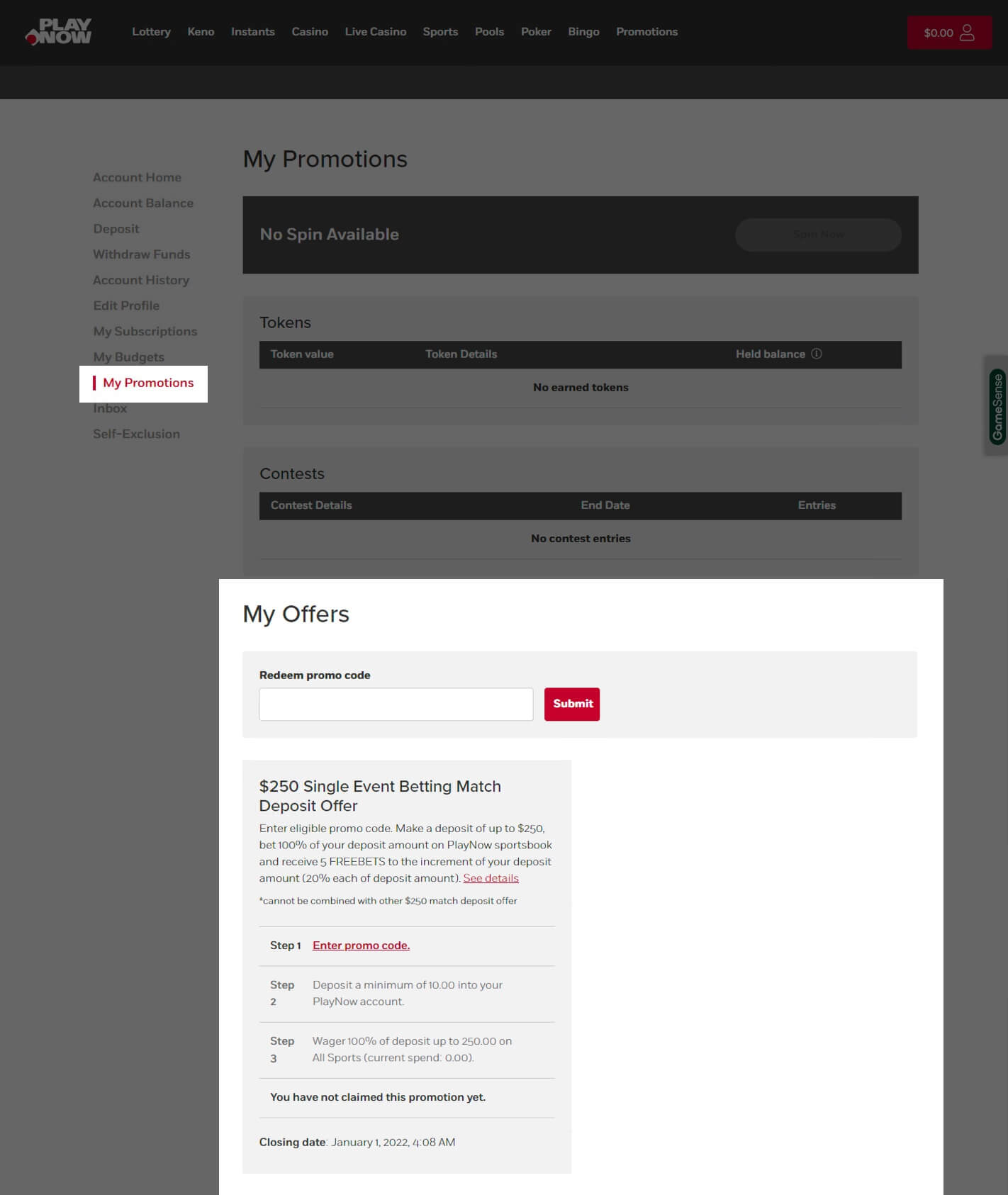 How to place a Sports bet
First, log in with your user ID and password by clicking the 'LOG IN' button in the top right corner of the page. If you don't have an account with PlayNow.com, click JOIN, it's free and only takes a few minutes.

Next you need to find what you want to bet on. You can do this by searching the sports home page for featured bets - here you will find a mix of events available and some popular picks. You can also select a sport from the left navigation which will bring you to the specific sport page you have selected. Popular links are listed at the top under the 'Featured' header.

Once you are on your selected sport page, you will find all available events displayed chronologically within each League or Tournament. To drill down to view all bets available within any event, click on the event name OR click the link on the far right of the event which displays the number of bets available.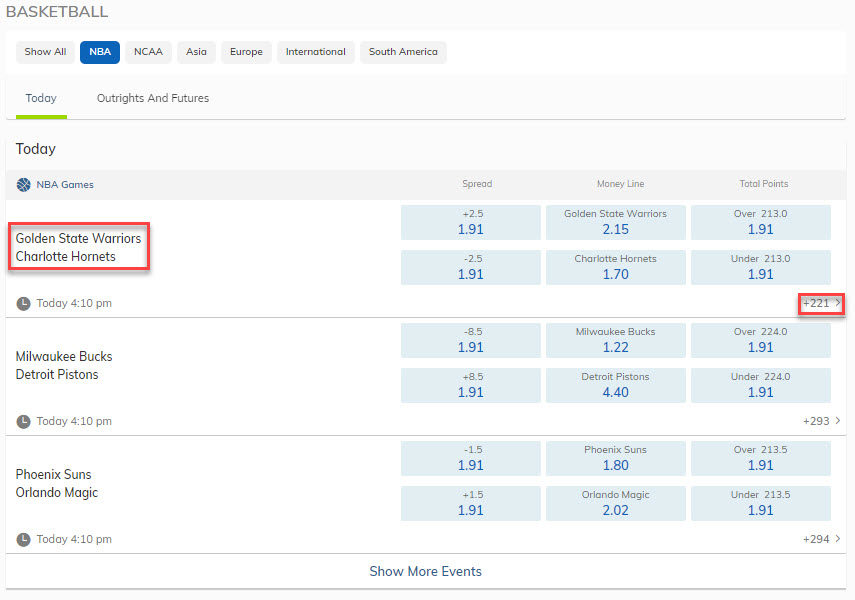 After you have decided on a selection, click the odds button for that pick which will add it to the Betslip.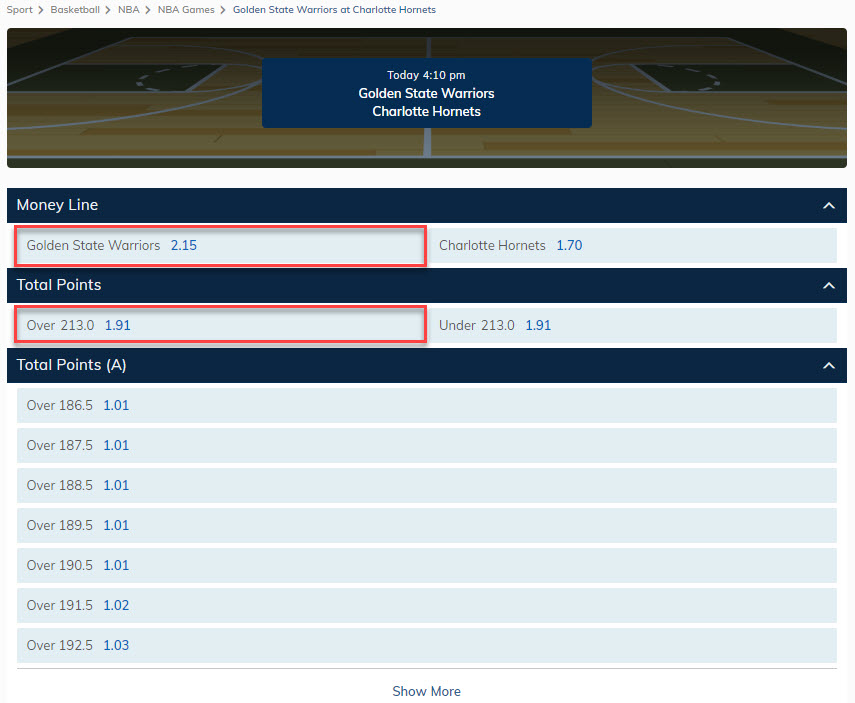 How to place a single bet
Betting on PlayNow no longer requires you to create parlay bets. You can choose to add a single Pick to your Betslip.
The next step is to enter your wager amount by clicking on the wager amount field. Doing this will calculate your potential winnings for the bet and will enable the 'PLACE BET' button at the bottom of the Betslip which you should click to place your bet.
You can add up to 20 single picks to your Betslip and can add a different wager amount for each of these and place your bet for all of them at the same time.
How to place a parlay bet
In order to make a parlay bet, select two or more picks to add to your Betslip. Once you have enough combinable picks on your Betslip to create a valid bet, the parlay betting option at the top of the Betslip or below the Singles selections will be displayed. The number of picks you have added to your Betslip will determine the number of parlay options available to bet on.
To place a bet (or multiple bets) enter your wager amount and click on the 'PLACE BET' button at the bottom of your Betslip when you are ready to place your bet.
Confirming your bet
Now that your wagers have been entered, you are satisfied with your Potential Return (featured near the bottom of the Bet Slip) and have clicked the 'Place Bet' button, you will be displayed a summary of your bet on a confirmation screen.

This is a great opportunity to review your bet(s) and ensure all the details are correct. If your bet(s) are correct click the 'CONFIRM' button at the bottom of the Bet Slip or click 'Go Back' to make a change. (If you're not yet logged in, you will be prompted to do so at this time). Please note, once bets have been confirmed, they cannot be cancelled.
After your bet has been confirmed you will be presented with a success message and bet receipt which indicates your bet has been successfully placed.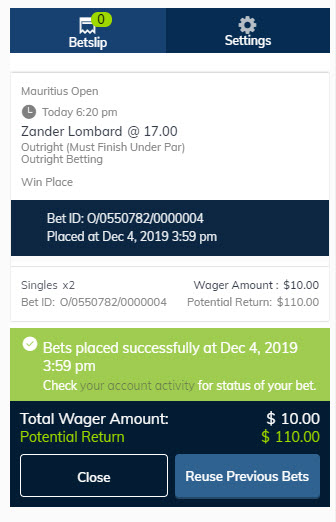 Common sports betting errors:
Some of your picks cannot be combined in a parlay. Please adjust your bet.
What does this error mean?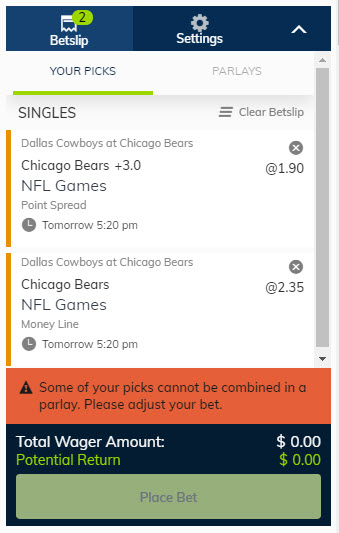 You are not allowed to combine two (or more) picks that are considered related and/or come from the same event. PlayNow does not accept bets where the outcome of one event contributes wholly or partly to the outcome of another.
One or more of your picks is suspended. Please remove it before submitting your bet.
What does this error mean?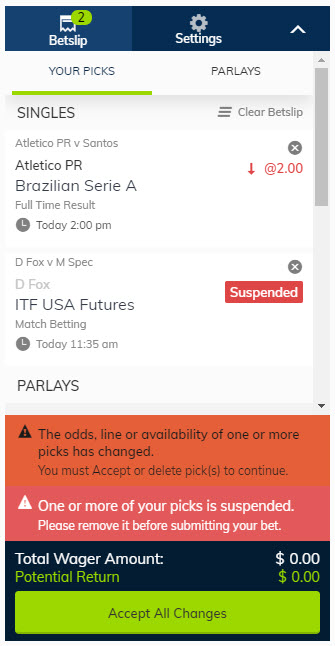 The pick may have changed and it is no longer available; the event may have now started or completed; or liability limits may have been reached.
PlayNow's odds are dynamic and can change in real time dependent on numerous factors. As an event nears starting time, begins or is already in play, the odds and bets associated with that event can change, suspend, or be taken off site without prior notice.