Get ready for three times the action in our casino game, Triple Card Poker, the latest offering in our Video Poker room!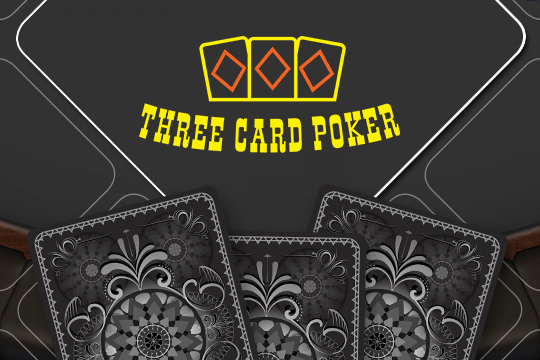 Game Description
In Three Card Poker, players compete against the dealer.
Players make an Ante bet. The player and the dealer each receive three cards. The player has the option to make a Play bet of 1x the Ante or Fold. The player's objective is to make a better three-card poker hand than the dealer.
There are two optional side bets. The Pair Plus side bet is based on the player's initial three-card poker hand and pays on a pair or better. The 6 Card Bonus side bet is based on the best five-card poker hand that is formed when combining the player's hand and the dealer's hand and pays on three of a kind or better.
How to Play
How to Play Three Card Poker [300KB]