Internet Explorer support ending
As of January 1st, 2020, PlayNow.com no longer provides browser support for IE 11. If you choose to use IE 11 we cannot guarantee you will be able to login or use the site. We advise you switch to the latest version of either Edge, Firefox or Chrome.
All Smiles When Sharing $100,000!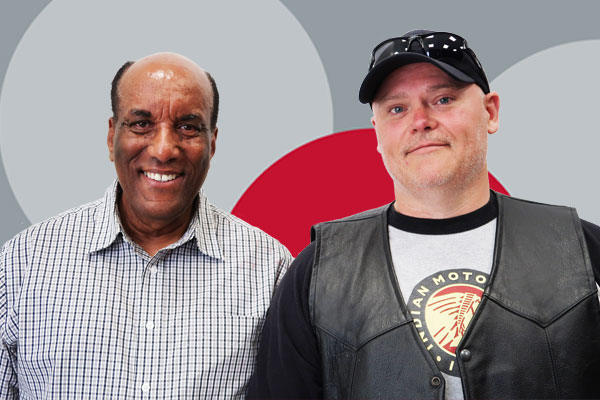 Congratulations Brian and Charles!
Two Winnipeg men are sharing a $100,000 prize after a recent lottery win!
Brian P purchased a Lotto Max ticket on PlayNow on behalf of himself and his friend Charles C. While purchasing his ticket on PlayNow.com he decided to add EXTRA for an additional chance to win.
The following day, Brian received an email from PlayNow.com advising him to log into his account. PlayNow.com players receive a courtesy email if they win a prize. His account showed that the ticket had won $100,000!
Brian and Charles' EXTRA number matched the last 6 digits of the June 21, 2022, EXTRA number, 2167779, winning them the second prize.
"It feels alright!" Brian said when receiving the prize cheque. Charles too was all smiles.
The two are still considering what to do with their share of the winnings.
EXTRA can be added to any Lotto Max or other host game ticket for just $1 per play.
Congratulations Brian and Charles, wishing you guys all the best!