Internet Explorer support ending
As of January 1st, 2020, PlayNow.com no longer provides browser support for IE 11. If you choose to use IE 11 we cannot guarantee you will be able to login or use the site. We advise you switch to the latest version of either Edge, Firefox or Chrome.
Brentwood Bay Man Hits $600,000 Jackpot on PlayNow.com's Siberian Storm
MegaJackpots Siberian Storm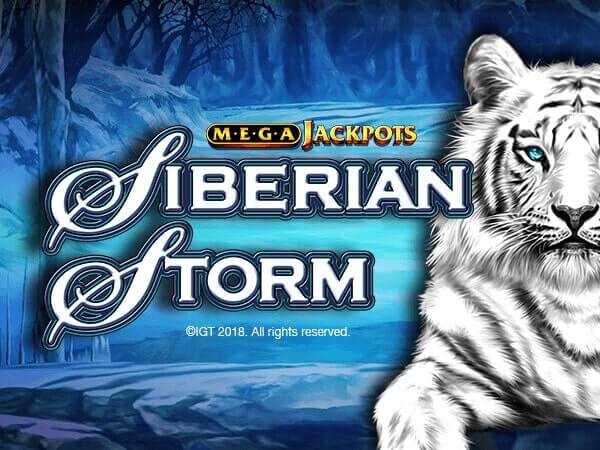 Congratulations Pena!
Brentwood Bay's, Pena, ended his summer in style, winning a head-swirling $600,360.73 on PlayNow.com while playing MegaJackpots Siberian Storm.
"I was on one of my last spins before I was about to quit playing," admits Pena, who won the jackpot prize on August 29, 2021. "But I remembered the rules of Siberian Storm and saw the five icons go across, and I thought that I had won the jackpot. So I clicked 'continue' and noticed the jackpot had reset. That's when I was pretty sure that I actually hit the jackpot."
Pena called BCLC's Customer Support line the next day to be sure.
"Once they figured out what was going on, they called me back and said congratulations. It's still unreal. I'm just so grateful, and this means less stress for me."
Pena says he wants to put his winnings to use to help close family members and eventually build a house.
"I'd like to build it on one of the islands; I've always planned on building as green as possible, with solar panels and everything."
Congratulations Pena! Wishing you and your family the best! Anyone Can Win, #YouCouldBeNext
PlayNow.com is B.C.'s only online gambling website where revenue goes back to the Province of B.C. to support important societal investments like healthcare, education and community programs. PlayNow.com prioritizes player health with robust safeguards and encourages healthy play behaviours. Remember, play for fun, not to make money. For more information, visit GameSense.com.