Internet Explorer support ending
As of January 1st, 2020, PlayNow.com no longer provides browser support for IE 11. If you choose to use IE 11 we cannot guarantee you will be able to login or use the site. We advise you switch to the latest version of either Edge, Firefox or Chrome.
Winnipeg winner looks forward to migrating south for winter!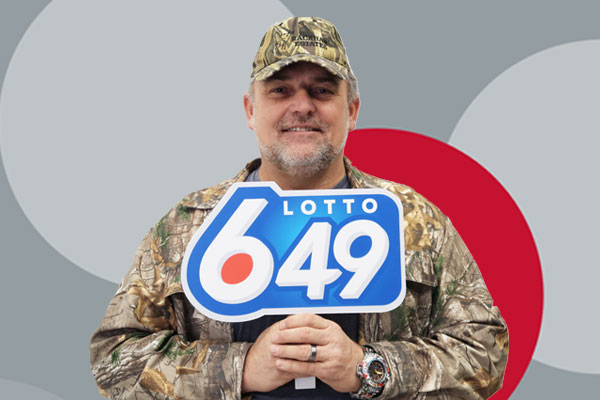 Congratulations Craig!
Craig B is Manitoba's newest-minted millionaire after he won $1 million on the November 2 LOTTO 6/49 draw!
He discovered his win a couple of days after the draw, after a friend who thought they were joking asked if he had brought home the prize.
"My friend told me there was a million-dollar win and asked me if it was me," he explained. "So I scanned my ticket and said, 'yeah, I did!'"
"I was in shock," Craig said. He said he tried to hold off on telling his wife, who was out of town on vacation, but the temptation proved too great and he spilled the beans.
"When I told her, she went all goofy. I'm glad she could get it out of her system there!" he laughed.
Craig purchased his winning ticket from the Red River Co-Op at 1621 St. Mary's Road in Winnipeg on October 31. He won by matching the number 22359689-01.
He is the first Manitoban/Western Canada winner to take home a million-dollar prize since LOTTO 6/49, Canada's longest-running national lottery game, debuted a new format in early September with the guaranteed prize was replaced with an elimination-style Gold Ball Jackpot draw.
"I'm going to put the money away for a year, then we will figure out where we're going to spend our winters," he said. "I'm also going to spoil my amazing wife."
"It's a wash of relief. But, I know what it takes and the amount of work needed to earn a million dollars," Craig added.
Congratulations Craig! Wishing you and your family the best!